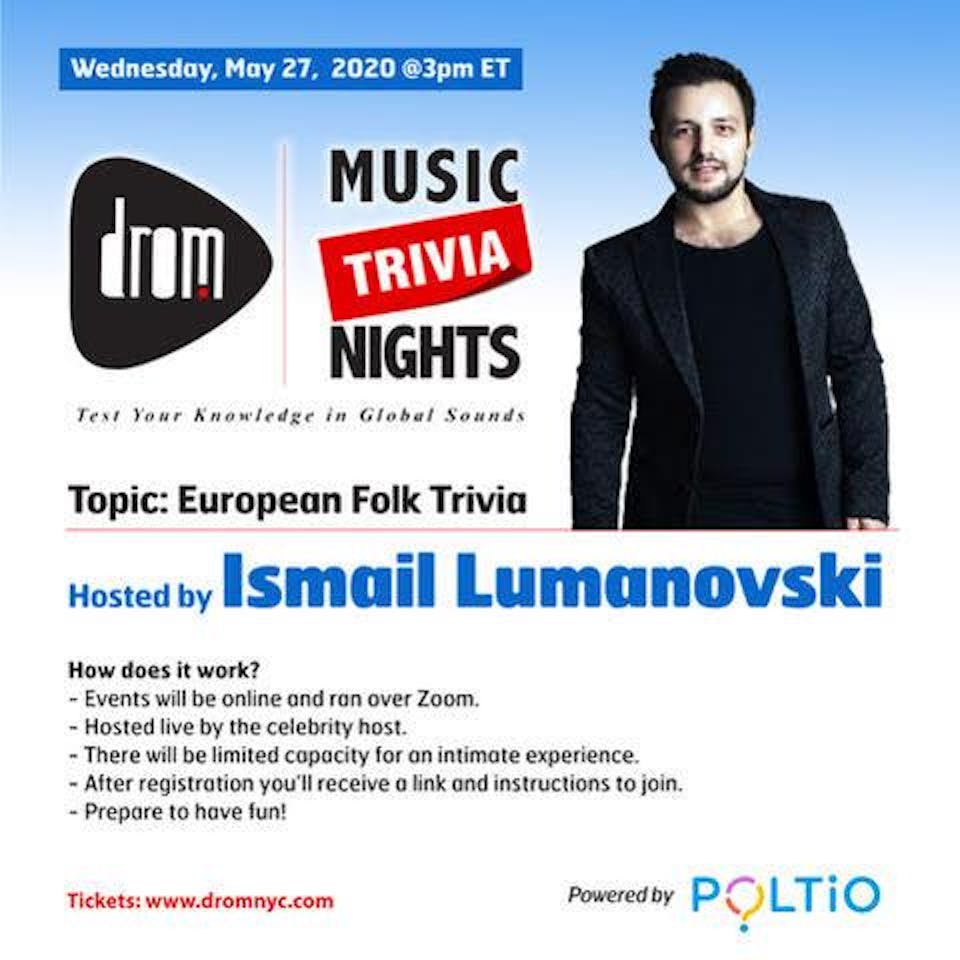 (Online) DROM MUSIC TRIVIA: European Folk Trivia by Ismail Lumanovski
European Folk Trivia
How does it work?
You have to purchase your ticket through Eventbrite to register for the event.
You will need 2 devices with active internet connection to participate.
One to join the live Zoom video call for the event. One to answer the trivia questions.
You will receive an email with the Zoom link 1 hour prior to the start of the event.
We will send it to the email address you provide during registration.
Once you open the link you will be presented with instructions to join the Zoom call.
You will need to download Zoom if you don't have it already. Please do it before the event.
To access the trivia there is no need to download an application.
We suggest that you use your computer or tablet to join the Zoom, call and mobile to answer questions.
Please make sure you have your audio on for the device you use to join the Zoom call.
You are not required to have your video on but it is more fun if you do!
Please have your 2nd device ready when you join the call.
The host will provide you with the link to access the trivia.
With the host's direction you will start receiving trivia questions on your device.
You will have 15 seconds to answer each question.
You will be scored by the correctness of your answers and speed.
There will be a live leaderboard present during the event.
Have fun!