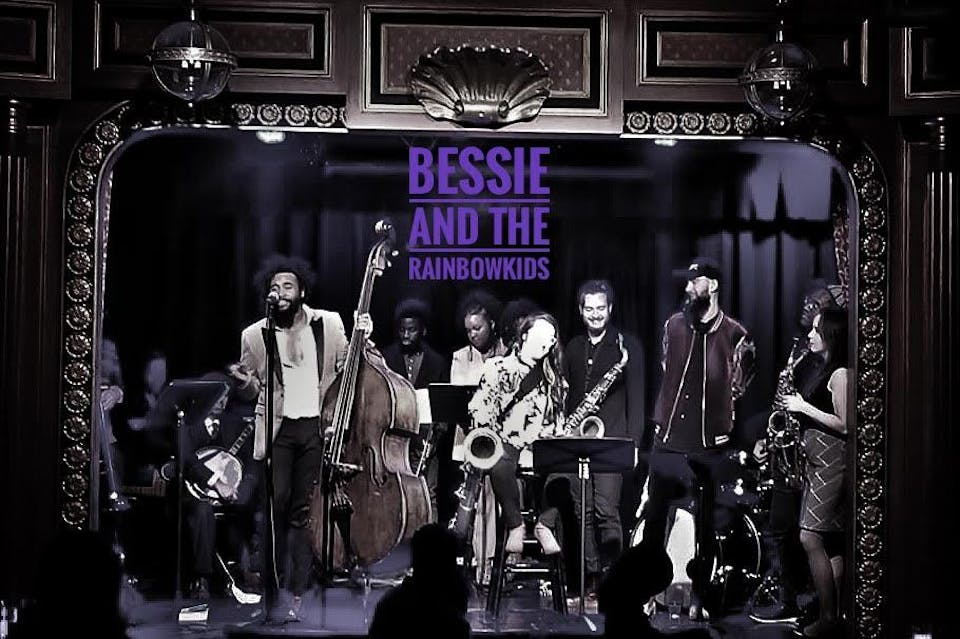 Bessie and The Rainbowkids
$15.00 - $55.00
Tickets At The Door
Bessie and The Rainbowkids perform LIVE at Drom in the East Village, NYC!
Bessie and The Rainbowkids is a cast of characters comprised of cats from Caribbean, USA, Europe and South America. Led by bassist and singer Russell Hall, it was conceived in New York City after years of cutting his teeth in the hottest jazz clubs in town. Through the band's desire to break barriers and electrify audiences, Bessie and The Rainbowkids has forged a new musical experience that incorporates improvisation and the power of the present. Be prepared to dance, cry, and laugh like you've never done before.
7pm Doors, 7:30pm Show
$15 Advance, $20 At Door
$55 Dinner & Show Special - Includes: Appetizer, Salad or Main Course, a Glass of Wine or Beer, and (1) Show Ticket. Seating is first come first served. Promotion only available through online ticket sales.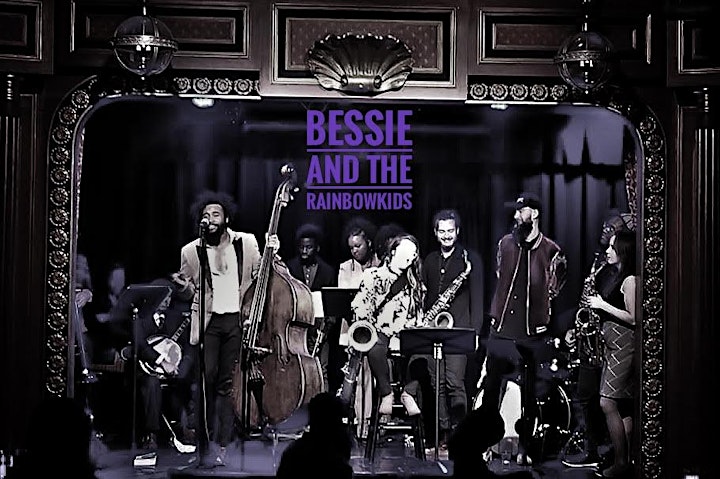 #DromIsHome From jazz and rock to electronic, soul & funk to hip-hop and international music DROM prides itself on presenting fresh new sounds and introducing new talent to the always invigorating NY live music nightlife. "New York's premiere venue for world music" (Wall Street Journal) is located at 85 Avenue A between 5th St. and 6th St. in the heart of East Village and has a wide and eclectic selection of music programming throughout the week. Drom also features a bar, kitchen and lounge area in addition to the main space making it easy to scale the room depending on your occasion. From seated shows to late night DJ events, there is a little something for everyone at Drom.
DROM | 85 Avenue A, New York, NY 10009 | 212- 777-1157
JOIN FRIENDS OF DROM for 10% off shows, food, beverages and more!