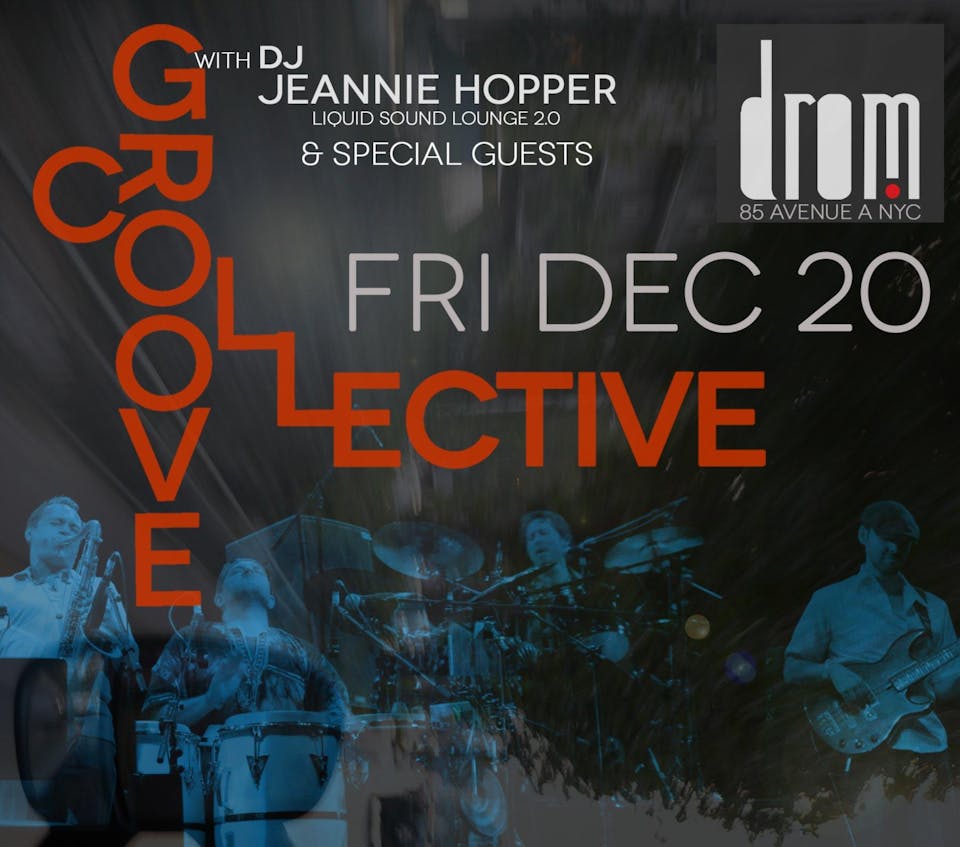 Groove Collective
Jeannie Hopper, Liquid Sound Lounge 2.0
Grammy-nominated Groove Collective performs LIVE at DROM in the East Village, NYC!
Groove Collective is a Grammy-nominated New York City band founded in the early 1990s by musicians who performed at Giant Step, a weekly underground party in downtown Manhattan that ran throughout the 90s. This eclectic collective defies categories. Drawing from jazz, Latin, hip hop, dance, and rock over 25 years they have featured some of NY's best talent and toured the world, releasing 8 albums, and a receiving a Grammy nomination for Best Contemporary Jazz Album in 2007.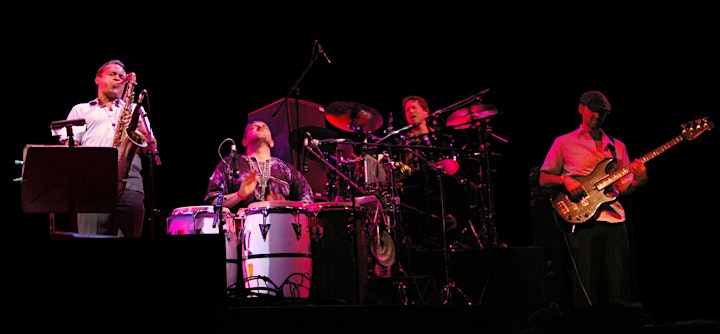 Originally a ten-plus member group, the band membership has expanded and contracted from five to as many as fifteen. Considered one of the pioneering bands of the early Acid Jazz movement, their style has gone well beyond that category, eluding a singular classification. The Groove Collective continues its journey into uncharted and forgotten territories of improvised dance music. Beyond the many musicians that have joined the collective the band's high profile guests have included: Bernie Worrell, Fred Wesley, Tom Browne, Chucho Valdez, Brian Jackson, Vernon Reid, The Sugar Hill Gang and members of the band have backed up Tupac Shukar, Tito Puente, Celia Cruz, Marc Ribot, Steely Dan, the Roots, Debbie Harry, Guru, and many others. Groove Collective has shared bills with legends James Brown, Isaac Hayes, BB King, Tito Puente, Gil Scott Heron, Dave Mathews, and Wide Spread Panic."
with DJ Jeannie Hopper
Liquid Sound Lounge 2.0
& Special Guests
Doors 11pm, Show 12am
$15 Advance, $20 At Door