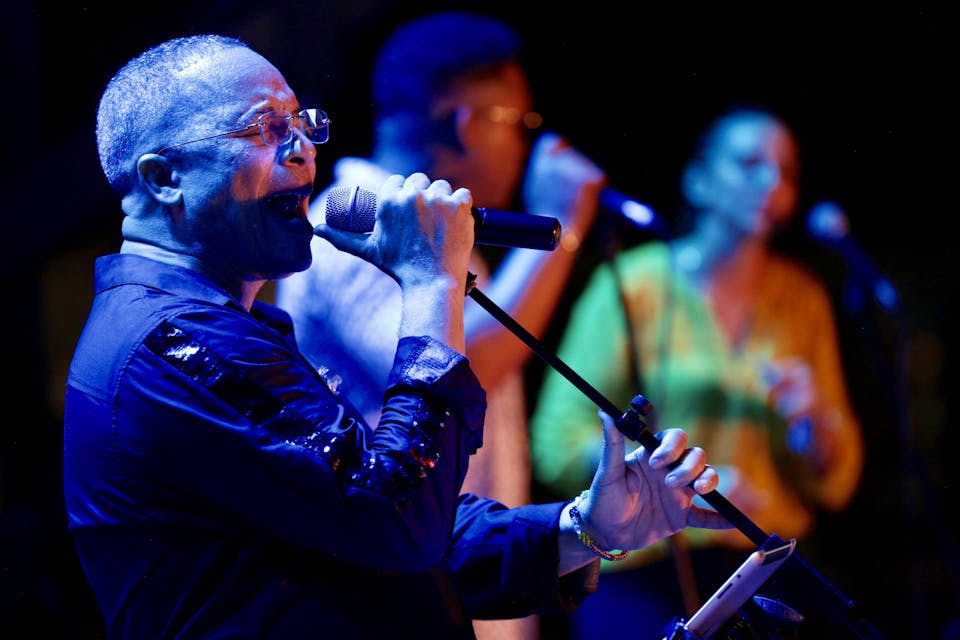 Habana'n New York presents
Issac Delgado
$30.00 - $45.00
Tickets At The Door
On OrganizerHabanaEnMiami's Eventbrite
Join us at DROM NYC for a night of Salsa from Issac Delgado-- one of the greatest salseros of all time!
HabanaN'NewYork & Asho Productions Presentan:
Issac Delgado en Concierto Bailable!
Direct from Cuba!
Closing Show of his 2019 Lluvia y Fuego US TOUR!
Produced by AMS Artists
Powered by Ruedathon
Hosted by Our Bodeguita
Musica por DJ Asho | DJ Ala Banciosa | DJ Andy El + Bailable
Puertas: 8PM
Concierto: 10.00 PM
Cierre: 1 AM
Without "son", there would be no "salsa". Issac Delgado is one of the greatest salseros of all time. A good "salsero" (salsa singer) carries the root of "son" deep in their hearts.
Issac Delgado, "El Chevere de la Salsa", releases the long-awaited Salsa album, "Lluvia y Fuego"—the 17th solo recording of a long discography. This new recording, a modern throwback, is distinguished by its rich compositions and arrangements written by the artist himself in collaboration with Jesus Cruz and Yusef Diaz. The Cuban vocalist sprinkles his album with vocal and instrumental special guests such as Gilberto Santa Rosa, Alain Pérez, Alexander Abreu, Pedrito Martínez, and Samuel Formell, among others. "Lluvia y Fuego", offers the listener a smorgasbord of diverse sounds, passionate lyrics and the lush feelings of bolero, salsa, and son.
Born in Havana to a tailor father, and an actress-dancer-singer mother, Issac trained on violincello at the Almadeo Roldan Conservatory before transitioning to vocal training with one of the best vocal teachers in Cuba, Marian DeGonish. Soon after, he enrolled in the professional musician's school, Ignacio Cervantes. He became an active member of well-known salsa bands within the vast Cuban musical landscape such as Orquesta de Pacho Alonso and the progressive NG La Banda. NG La Banda was a salsa orchestra led by José Luis Cortes, and was the band that gave birth to "timba", a genre within salsa music featuring faster tempos and more focus on timbales and percussion. Timba was the first new popular Cuban music genre in a generation, and lead vocalist Issac was on the cutting edge of Cuban dance music becoming one of it's best composers and melodic improvisers.
Issac is an artist truly loved by his people. He is respected by musicians and bandleaders worldwide and is known for his charisma and humble ways. Having played on world-class stages and collaborated with big names in the Latin and international music world, Issac keeps his classic-modern Cuban essence intact. Citing distinctive syncopation, Issac pays homage to Spanish and African cultures with his own individual brand of Afro-Cuban music, bringing deep-rooted sentiment to modern Cuban music. As Issac would say: "Vaya que chévere"!