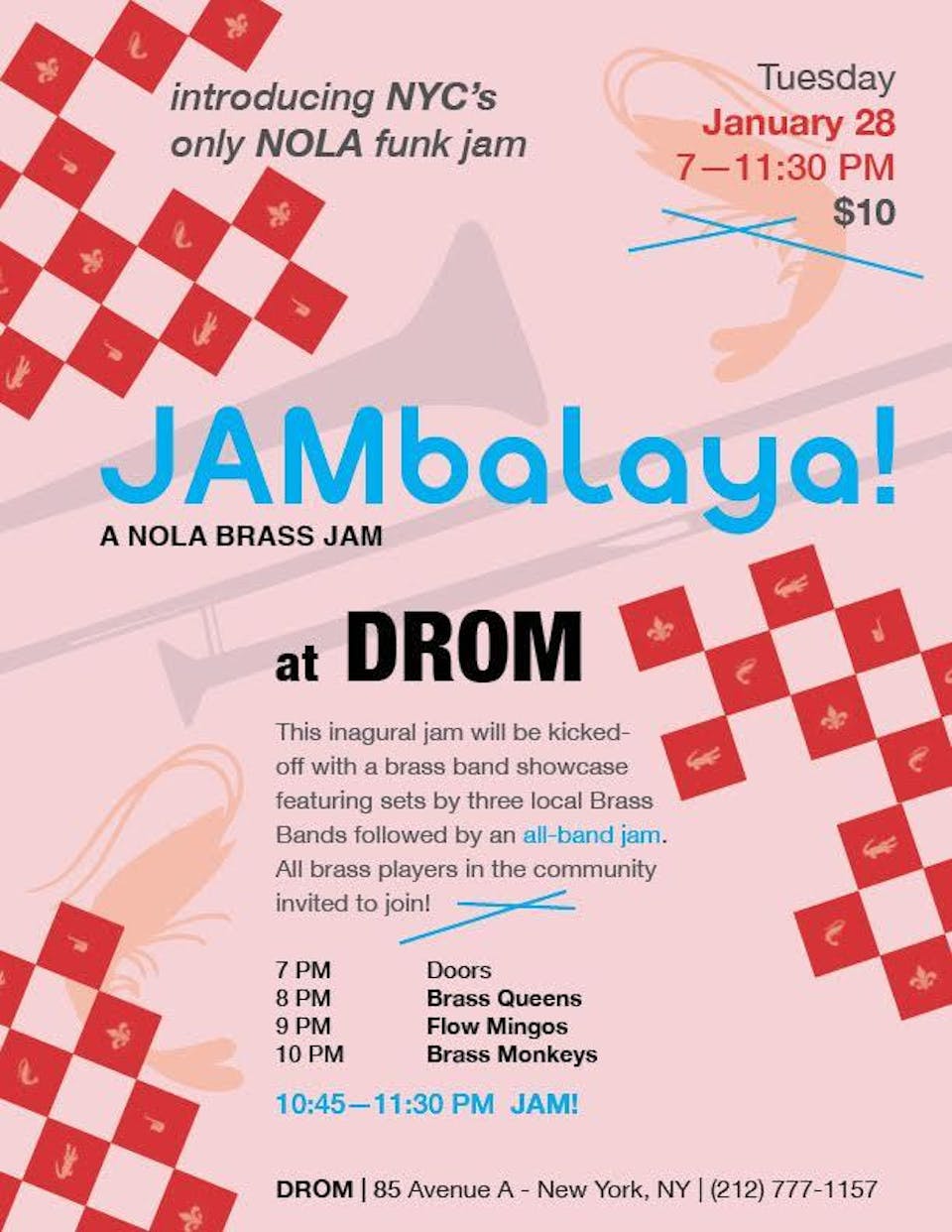 JAMbalaya!
Brass Queens, Flowmingos, Brass Monkeys
$10.00 - $50.00
Tickets At The Door
The Brass Queens, Flowmingos, and Brass Monkeys perform LIVE at Drom for JAMbalaya! NYC's first and only New Orleans Funk jam.
JAMbalaya! is NYC's first and only New Orleans Funk jam. This inaugural event will feature three of New York's finest brass bands and a community brass jam to end the night. All musicians welcome!
$10 Advance, $15 At Door
$50 Dinner & Show Special - Includes: Appetizer, Salad or Main Course, a Glass of Wine or Beer, and (1) Show Ticket. Seating is first come first served. Promotion only available through online ticket sales.
Lineup
7pm Doors
8pm Brass Queens
9pm Flowmingos
10pm Brass Monkeys
10:45pm JAM!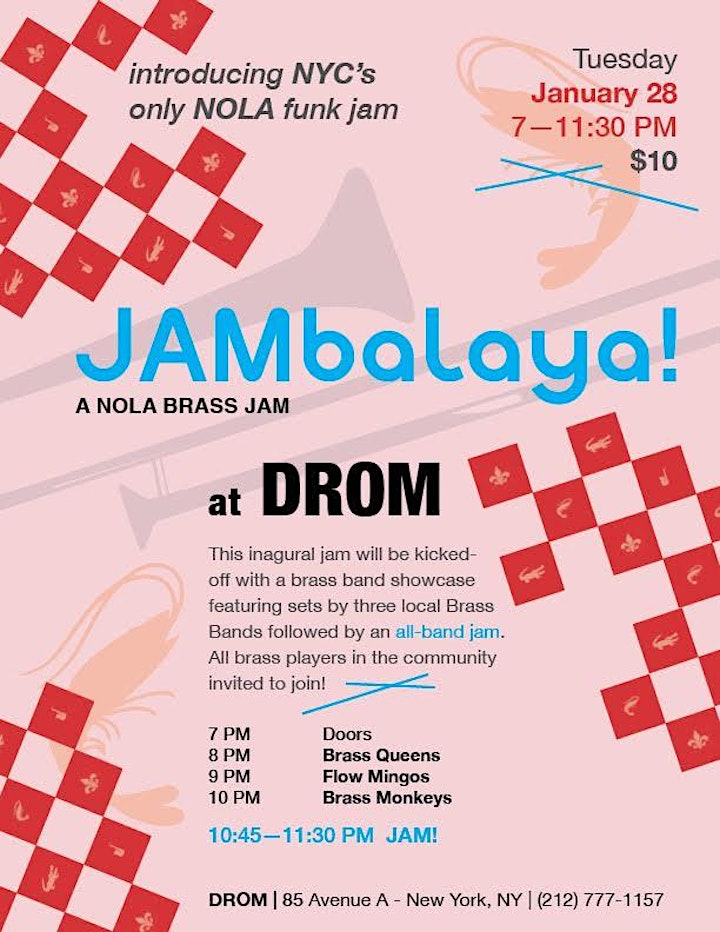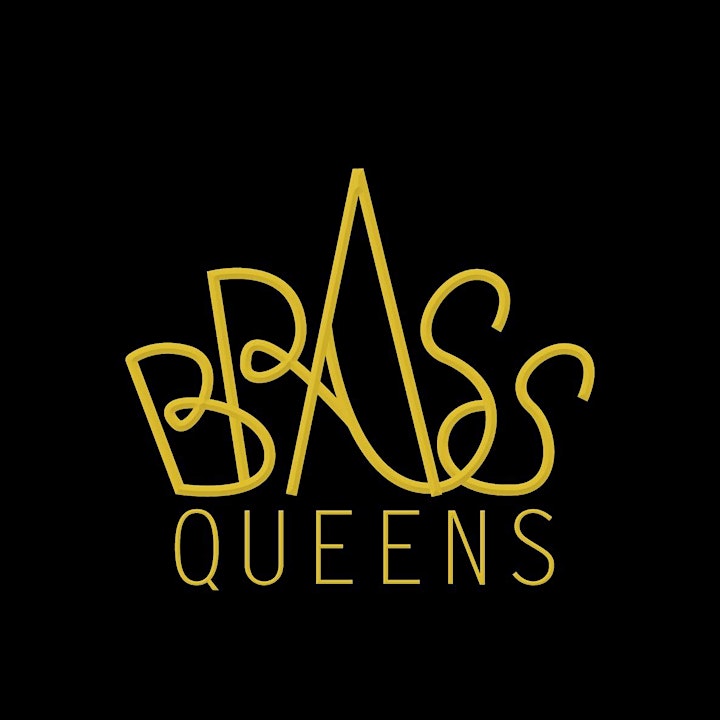 Brass Queens
Based out of NYC, this all female group is disrupting a male dominated genre. The Brass Queens perform a diverse repertoire featuring classic hits by woman artists, funk, soul and traditional NOLA second-line. We are here to show everyone that brass ain't just for the boys. Ladies kick BRASS!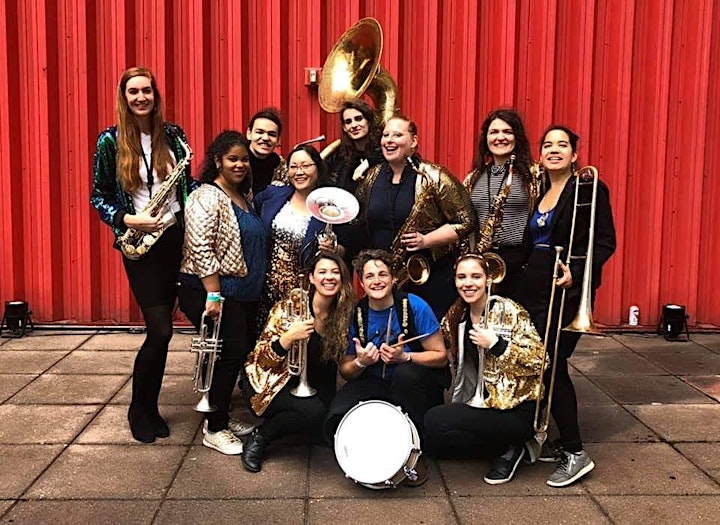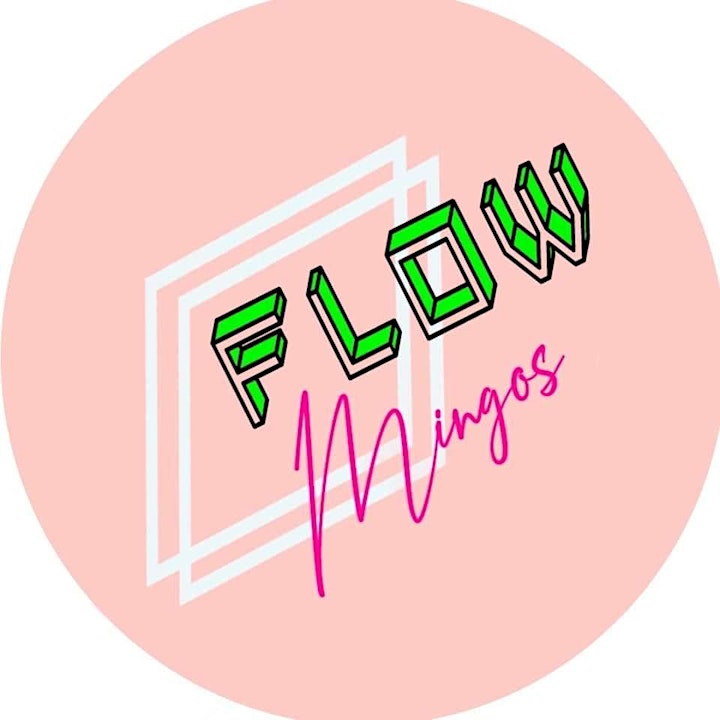 Flowmingos
Famed New York City buskers Flowmingos put on a powerful show. Combining hip hop beats, dance music and soulful melodies they will be sure to turn up the energy in any room.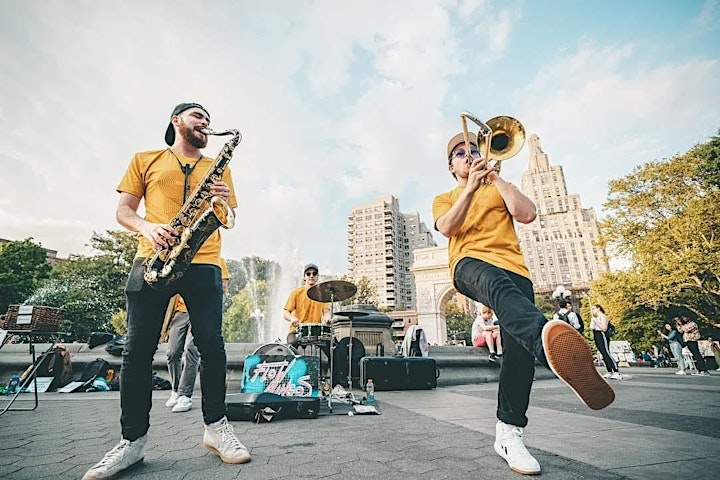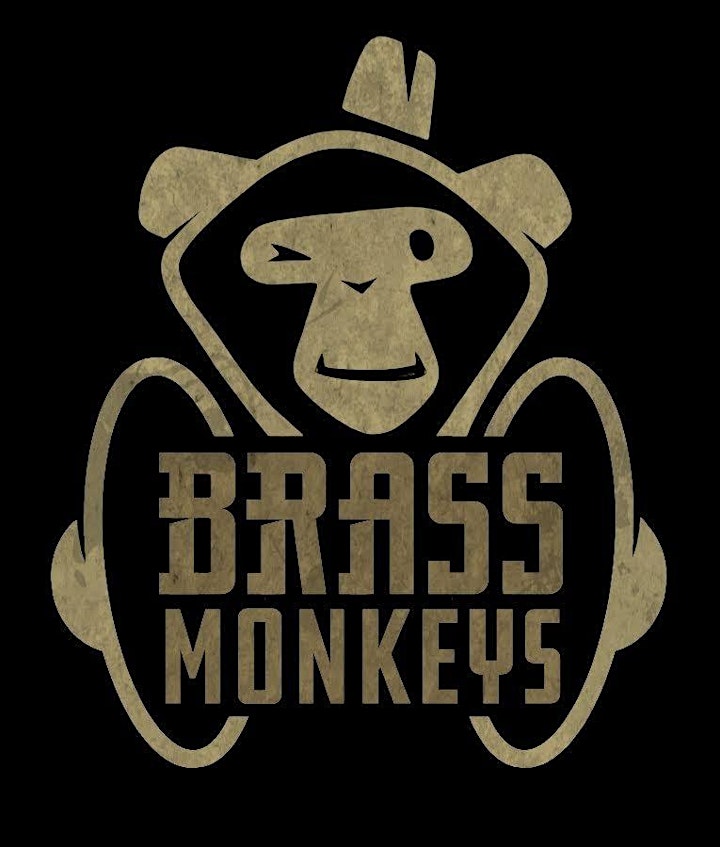 Brass Monkeys
Founded on the love for the spirit of New Orleans and the intrigue of New York's cultural musical diversity, Brass Monkeys came together in January of 2018 seeking to accomplish only three simple goals; create music, have fun doing it, and share it with the world. We are care-free and fun-loving pioneers of Brass Fusion, combining elements from contemporary New Orleans Funk, Traditional Brass, Rock, Pop, Hip-Hop, Latin, and Jazz.