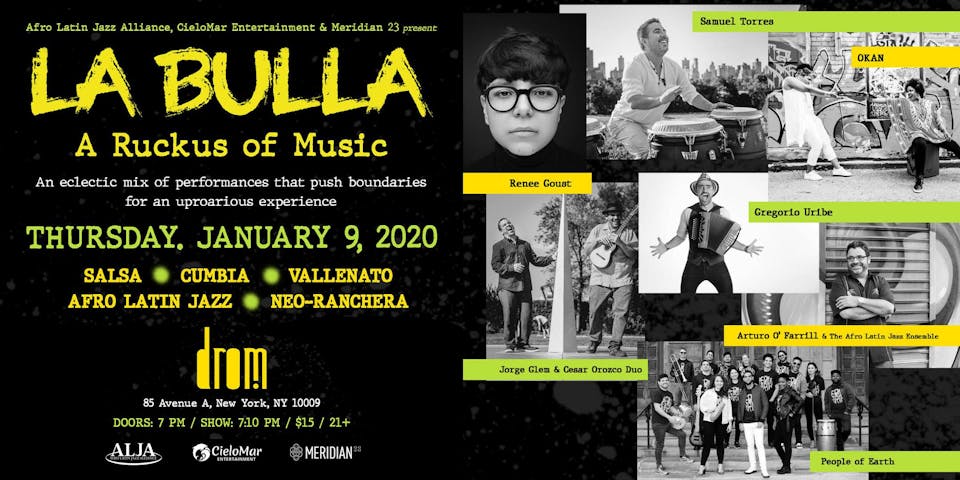 La Bulla - A Ruckus of Music
People Of Earth, Okan, Gregorio Uribe, Arturo O'Farrill and the Afro Latin Jazz Ensemble, Samuel Torres
La Bulla - A Ruckus of Music, an APAP Showcase at DROM featuring Latin American bands and artists in the East Village, NYC.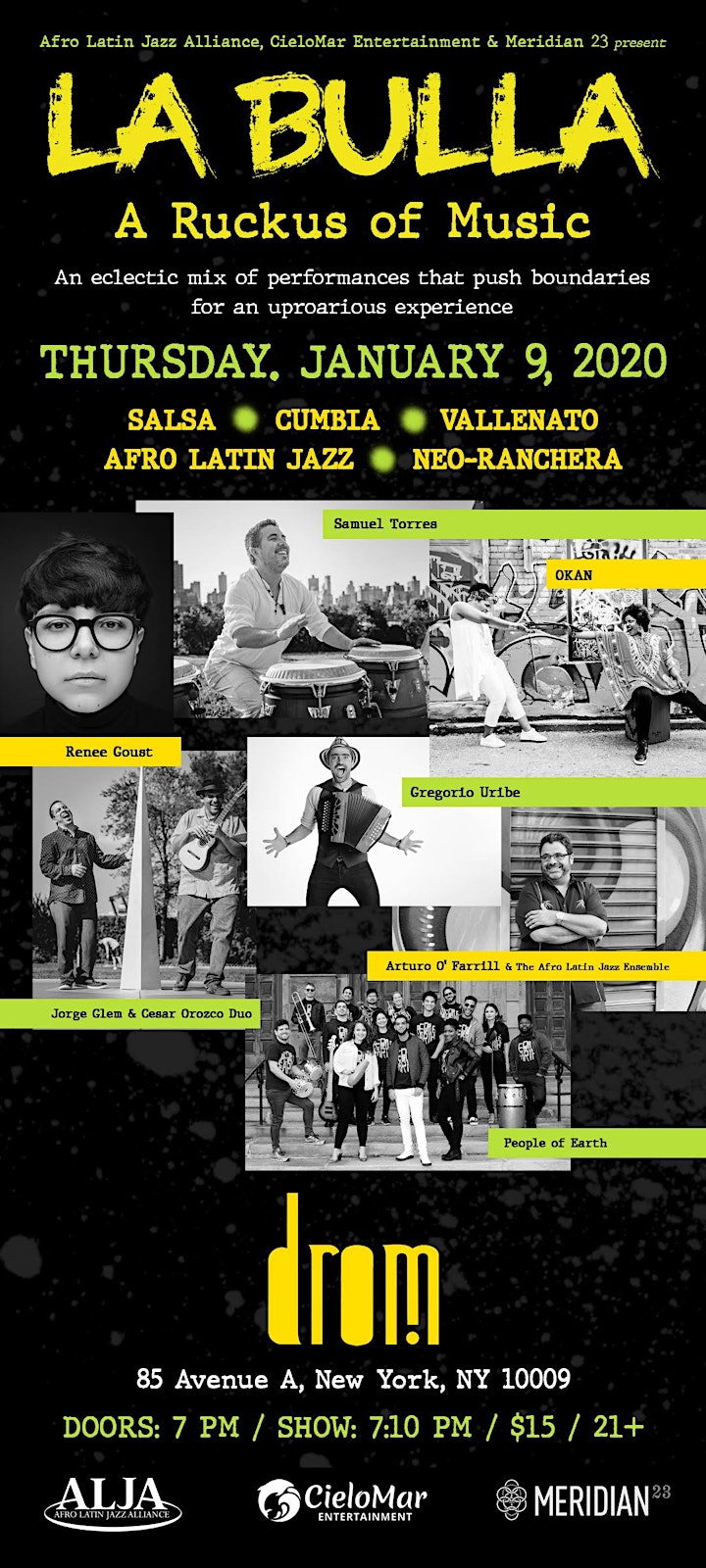 Lineup
7:10pm - Renee Goust
7:45pm - Samuel Torres
8:30pm - Jorge Glem & Cesar Orozco Duo
9:15pm - Arturo O'Farrill and the Afro Latin Jazz Ensemble
10:00pm - Gregorio Uribe
10:45pm - Okan
11:45pm - People of Earth
7pm Doors, 7:10pm Show
$15 Advance, $20 At Door
Renee Goust
Latinx neo-folk artist Renee Goust , who grew up on the US/Mexico border, writes bilingual songs about gender equality, the LGBTQIA+ experience, immigration, and other social justice issues.
Renee's mission is to be a proud voice for the queer and gender non-conforming Latinx community that is typically under-represented in the folk music traditions of Latin America. She has performed in Mexico, Argentina, Italy, France, and the US, appearing in renowned stages such as Lincoln Center and "El Cantoral". Through intersectional feminism and neo-folclor, she spreads a message of love and equality for all.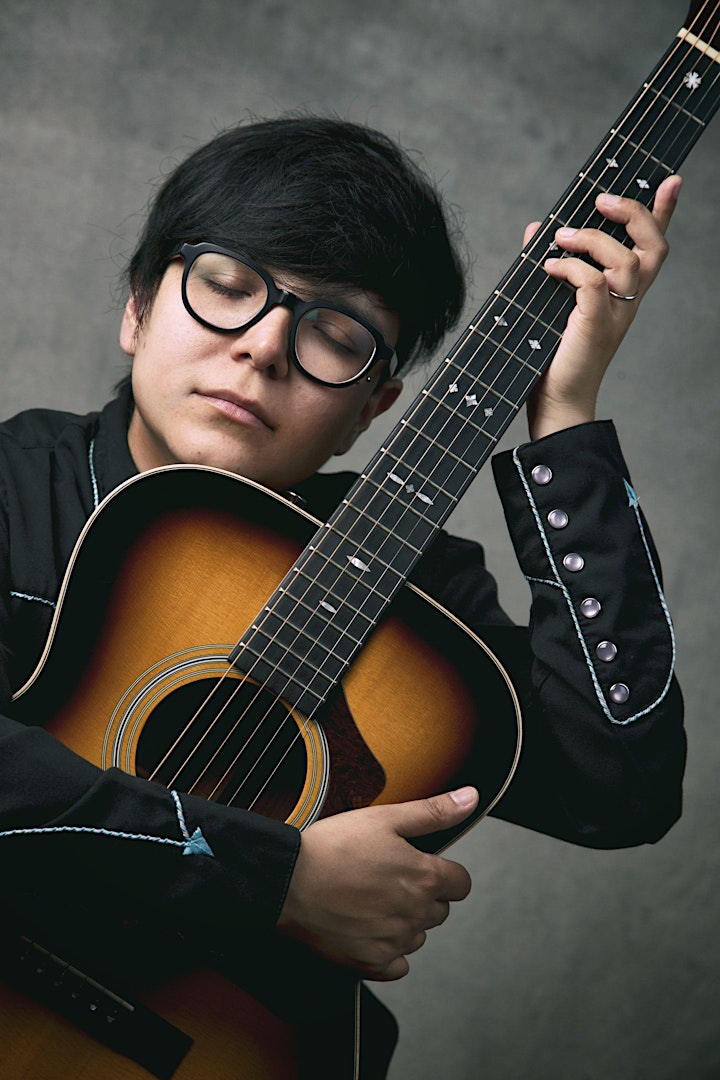 Samuel Torres
is a lauded percussionist, composer, and arranger as well as one of today's most versatile Latin jazz artists. Recent winner of a Latin Grammy for Best Classical Album, Torres hails from Bogotá, Colombia, where he was exposed to music at an early age thanks in part to an extended family of musicians, which included his uncle Edy Martínez, a pianist-arranger who earned fame in the New York salsa scene of the 1970s. A classically trained percussionist with a degree in music composition, Torres established himself as a musical force in his homeland at a young age. His career took flight when acclaimed Cuban trumpeter Arturo Sandoval asked him to join his group shortly after Torres moved to the U.S. Since then, the percussionist has earned renown in his own right through his work as a performer, arranger and producer in the worlds of Latin jazz, salsa, Latin pop and jazz, working with artists including Lila Downs, Paquito D'Rivera, Tito Puente, Arturo Sandoval, Chick Corea, Candido Camero, Angélique Kidjo, Ricky Martin, Marc Anthony, Shakira, Alejandro Sanz, and Rubén Blades among others. In addition, Torres has released albums of his own work, such as Skin Tones (2006), Yaoundé (2010) Forced Displacement (2015) and more recently "Alegría," which was released on October 2019 to a sold concert at the prestigious Dizzy's Club at Jazz at Lincoln Center.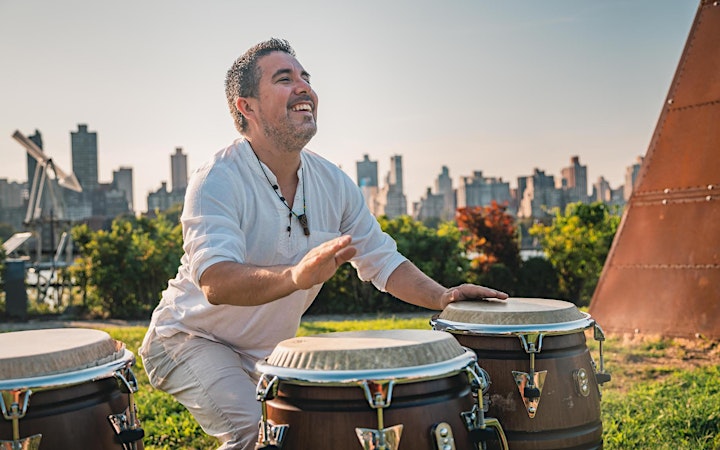 Jorge Glem & Cesar Orozco Duo
Virtuoso Venezuelan cuatro player Jorge Glem has joined forces with Cuban/Venezuelan pianist, composer and arranger César Orozco, to create an unprecedented and original duo in which both performers explore their instruments to the fullest by mixing the rhythmic richness and energy of traditional Latin American genres such as Venezuelan joropo, merengue, and Cuban son with a repertoire of worldwide renowned masterpieces from pop and jazz. Their debut album, "Stringwise "was released in early 2019 to great reviews and praise.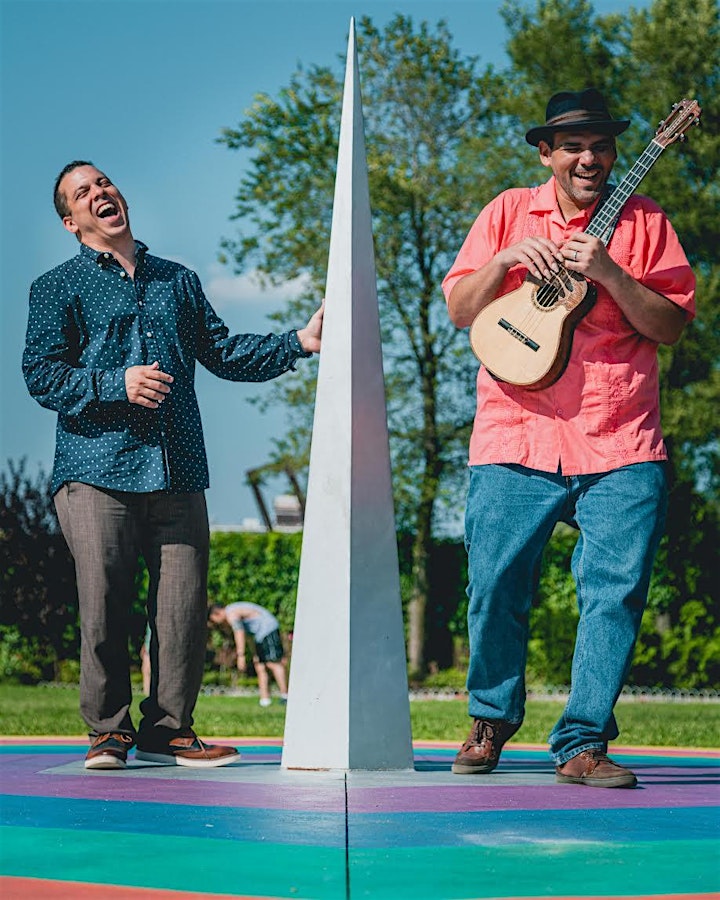 Arturo O'Farrill and the Afro Latin Jazz Ensemble
The Afro Latin Jazz Ensemble (ALJE) is an octet made up of some of the most virtuosic musicians in jazz today. Their repertoire honors the pioneers of Latin jazz, like Mario Bauzá and Tito Puente, while keeping a strong foothold in progressing that music by performing contemporary compositions of the genre. Recently, the ALJE has teamed up with the Malpaso Dance Company from Havana, Cuba, creating two programs: "Despedida" and "24 Hours in the Life of a Dog," in which Arturo O'Farrill scored the music in collaboration with Osnel Delgado, who choreographed the piece. The ALJE has performed internationally to critical acclaim, playing such festivals as the Cubadisco Festival (Havana, Cuba), the Luminato Festival (Toronto, Canada), Aperitivo in Concerto (Milán, Italy) and the Jacob's Pillow Dance Festival (Becket, MA).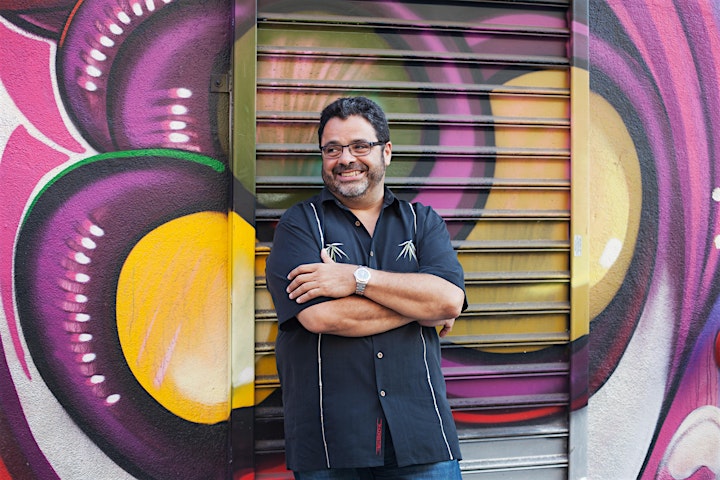 Gregorio Uribe
Colombian singer, songwriter and accordionist, Gregorio Uribe, graduate from the prestigious Berklee College of Music in Boston, has without a doubt forged a unique place in the music scene in both the United States and Latin America. Founder and leader of the Gregorio Uribe Big Band, a 16-piece orchestra that blends cumbia and other Colombian rhythms with powerful big band arranging, Uribe successfully released "Cumbia Universal" (Zoho Music) featuring 8-time GRAMMY-winner and Latin music icon Rubén Blades in 2015. A multi-faceted artist Uribe has most recently put together a smaller ensemble that highlights his songwriting and the presence of the accordion, his signature instrument. Currently Uribe is in the process of recording his next self-composed album with this smaller group, which is expected for release in 2019. In addition to these two high-energy musical projects Uribe has also embarked on a new side project teaming up with Argentine singer-songwriter Solange Prat in a duo format, entitled Sempiterno. In this venture, both artists come together to create and perform and co-write original songs that tell stories shared and experienced by both.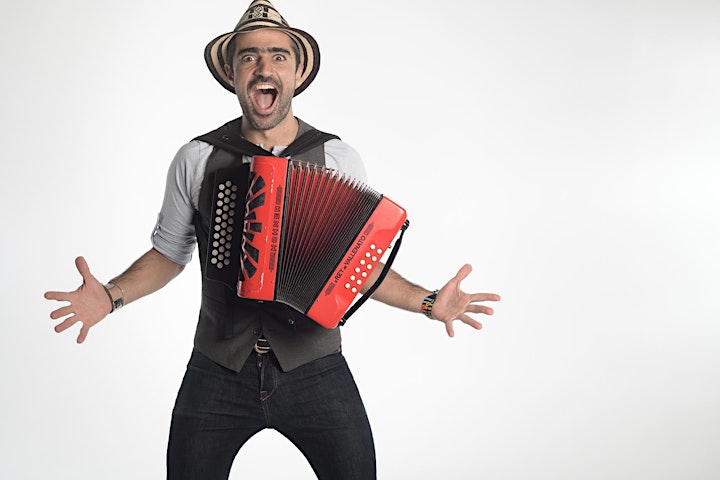 Okan
Taking their name from the word for heart or soul in the Afro-Cuban religion of Santeria, OKAN fuses Afro-Cuban roots with jazz, folk and global rhythms in songs about immigration, courage and love. Winners of two Independent Music Awards and a 2019 Stingray Rising Stars Award!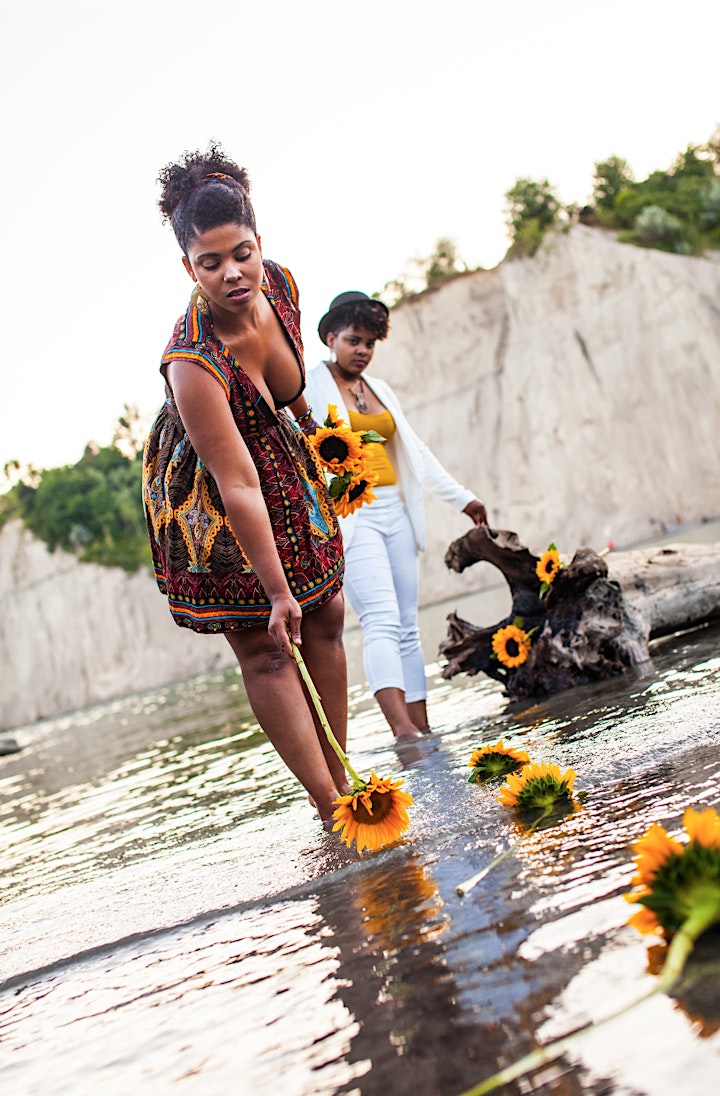 People of Earth
People of Earth is a global music collective set on blurring the barriers between the great art forms of the terrestrial sphere, creating an explosive blend of the music of Cuba, Puerto Rico, Brazil and beyond. The world class musicians who make up this collective represent more than 8 different nationalities and have played with a vast range of artists from Gloria Estefan to Ruben Blades to the New York Philharmonic and more.
People of Earth has performed at such venues as Brooklyn Bowl, Penn's Landing, The Bitter End, The Highline Ballroom, Drom, SOB's, and Rockwood Music Hall in NYC. They also performed as headliners for Philadelphia's SugarCane Festival and at the legendary Painted Bride and was recently featured on latin music channel Congahead Studios.
In addition to being a powerhouse performing group, People of Earth is devoted to education, and its members with veteran teaching artists who have led workshops at such venues as The Kimmel Center, Carnegie Hall, Philadelphia Orchestra, Detroit Symphony and many more. The band has presented children's concerts for The Mann Center, 92nd Street Y, and Afro Latin Jazz Alliance. The members of People on Earth are committed to using music as a vehicle for social change, and through sharing their passion for warm blooded groove music hope to facilitate dialogue, create cultural connections, and spread joy ultimately making the world a better place.