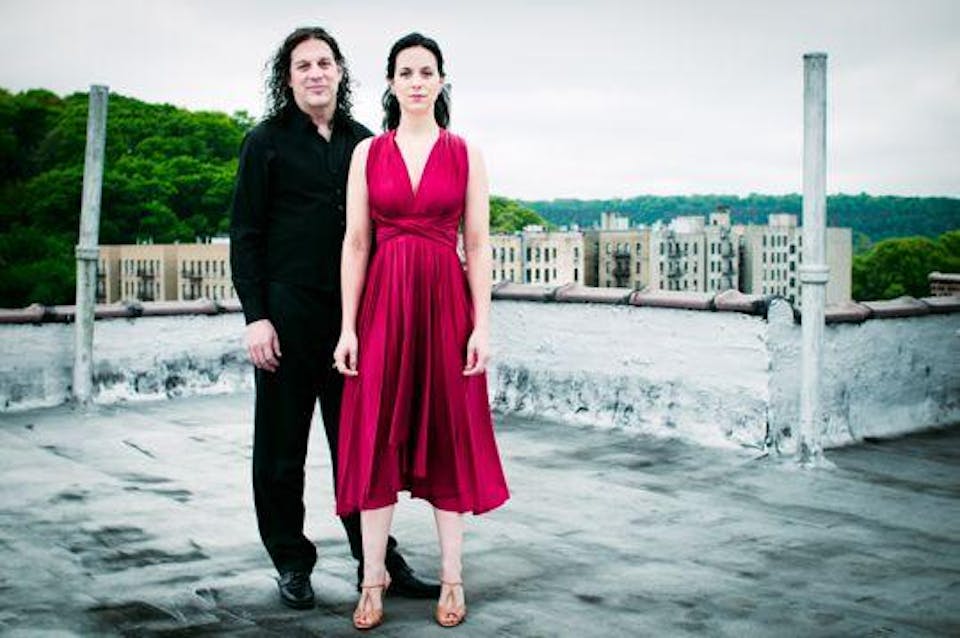 New Aires Tango performs live at Drom in the East Village, NYC!
The unique collaboration of tango singer Malena Dayen and pianist/arranger David Rosenmeyer invites us to delve into each song as a whole world within itself.
The repertoire that New Aires Tango performs is drawn mainly from the golden age of tango singers and writers. Yet music from other styles such as folkloric Argentinean, Mexican and Cuban songs are presented under the same umbrella to reflect on the lineage and influence of the Tango tradition.
Malena's singing encompasses a unique blend of a rich Mezzo-Soprano sound with the innate knowledge of the Tango language. She has a powerful yet subtle stage presence that allows her to assume and project a different persona and character in each song.Malena was born and raised in Buenos Aires. She sang tango since she can remember, and she studied music in Buenos Aires and in Mannes College of Music in New York.
Malena sings opera, oratorio and concert and performed in Carnegie Hall and Merkin Hall in New York, at the Sacred Music Festival in Rome, the Israeli Opera House and with the Teatro Colón Orchestra in Buenos Aires.
David Rosenmeyer's arrangements bring to the mix elements of classical music, traditional tango, improvisation, and contemporary music techniques such as minimalism combined with an avant-garde sense of experimentation. David was born in Argentina and started studying music in Israel, where he lived as a child. As an orchestral conductor, David worked with orchestras in Italy, Hungary, Israel, Mexico, Brazil, Chile and Argentina and made his debut in Carnegie Hall conducting the Oratorio Society of New York. David is also a pianist, composer and educator.