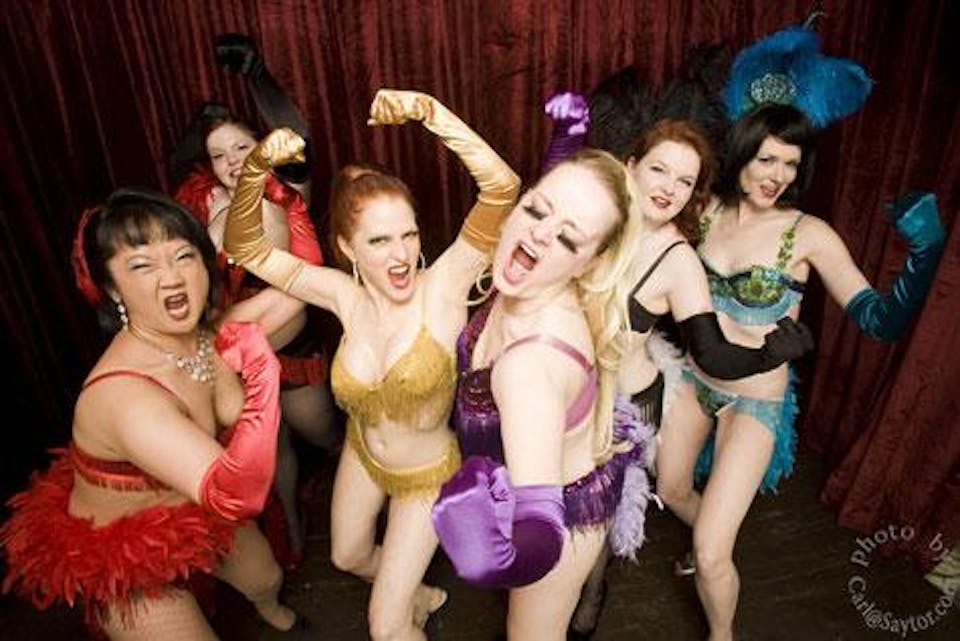 The New York School of Burlesque is proud to invite you to their upcoming student showcase!

Welcome the newest performers in NYC to the stage! See burlesque students as they bump, grind, shimmy and twirl their ways through routines they created themselves, choosing their music, assembling their own costumes, and developing their own choreography. Don't be surprised if we also bring on a few special alumni! Featuring gogo, physics jokes, a live burlesque lesson demo, and an original singalong!
If you're thinking about performing burlesque, it's a must-see.
If you just love the DIY and glamour of the downtown burlesque scene, it's a fabulous, fun, super fresh show!
Hosted by Headmistress Jo Weldon, Author of The Burlesque Handbook.
In the very city where American Burlesque Striptease was born, the internationally recognized New York School of Burlesque combines direct training from the most glamourous performers of the 1940s–1960s with the innovation, mischief and creativity of the most prolific neo-burlesque scene in the world!
$10 presale, $15 preferred seating presale
$15 at the door, $20 preferred seating at door