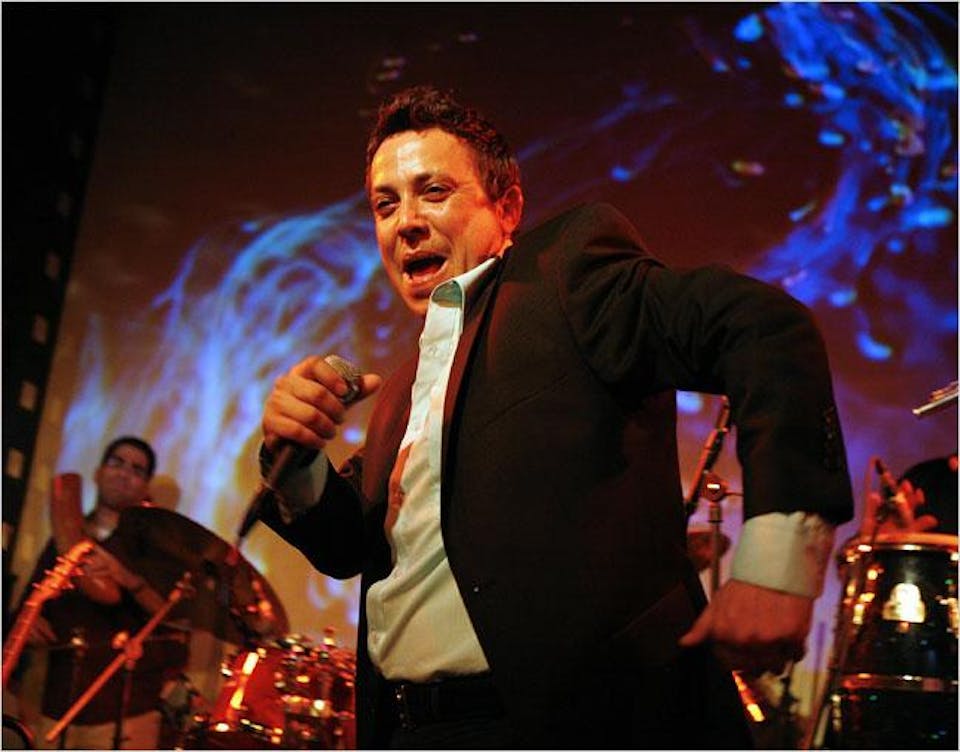 A tribute to Buena Vista Social Club with Latin dinner! @DROM NYC
Cuban master vocalist Jose "Pepito" Gomez returns with his sextet for one night only at DROM
Back by popular demand! We are excited to present Jose "Pepito" Gomez at Drom. Get up and dance or just relax and listen to gorgeous traditional Cuban music by Pepito Gomez, called one of Cuba's best singers of all time by Omara Portuondo of the Buena Vista Social Club. His sextet will perform a true homage to this beautiful style of music!
Called "another order of performer" by The New York Times, "Pepito" Gómez has taken the world by storm. His soulful tenor voice, both beautiful and strong, has a unique timbre rarely found. His authentic Cuban sound has caught the attention of fans, critics and fellow musicians.
His popularity is worldwide; Pepito Gomez is now grammy nominated. Recent awards include Fiestacubana.net's Best Male Singer and an award in Cuba for his touching song on environmental awareness, "Tiempo Dificiles." Recent shows include famed venues such as Carnegie Hall, The Fillmore, Jackie Gleason Theatre in Miami, Yoshi's in Oakland, Calif., and the Havana Film Festival in New York. Gomez was also now a founding member of Guasabara with 9 time Grammy-winning producer Jose Lugo and grammy nominated in 2019 for his work with Orquesta Akokan!
"The Cuban singer Pepito Gómez's vocal tone is ... a beneficent alarm, a positive shout." --The New York Times
"Pepito Gómez represents his homeland well with stirring dance tunes and a commanding stage presence." --Time Out New York
"Every note is perfectly in-tune, perfectly controlled, and capable of exploding into euphoric emotion at any instant. " -Timba.com
Pepito Gómez's is ... another order of performer." --The New York Times
Pepito Gomez is the best young singer from Cuba today- Omara Portuondo/Buena Vista Social Club