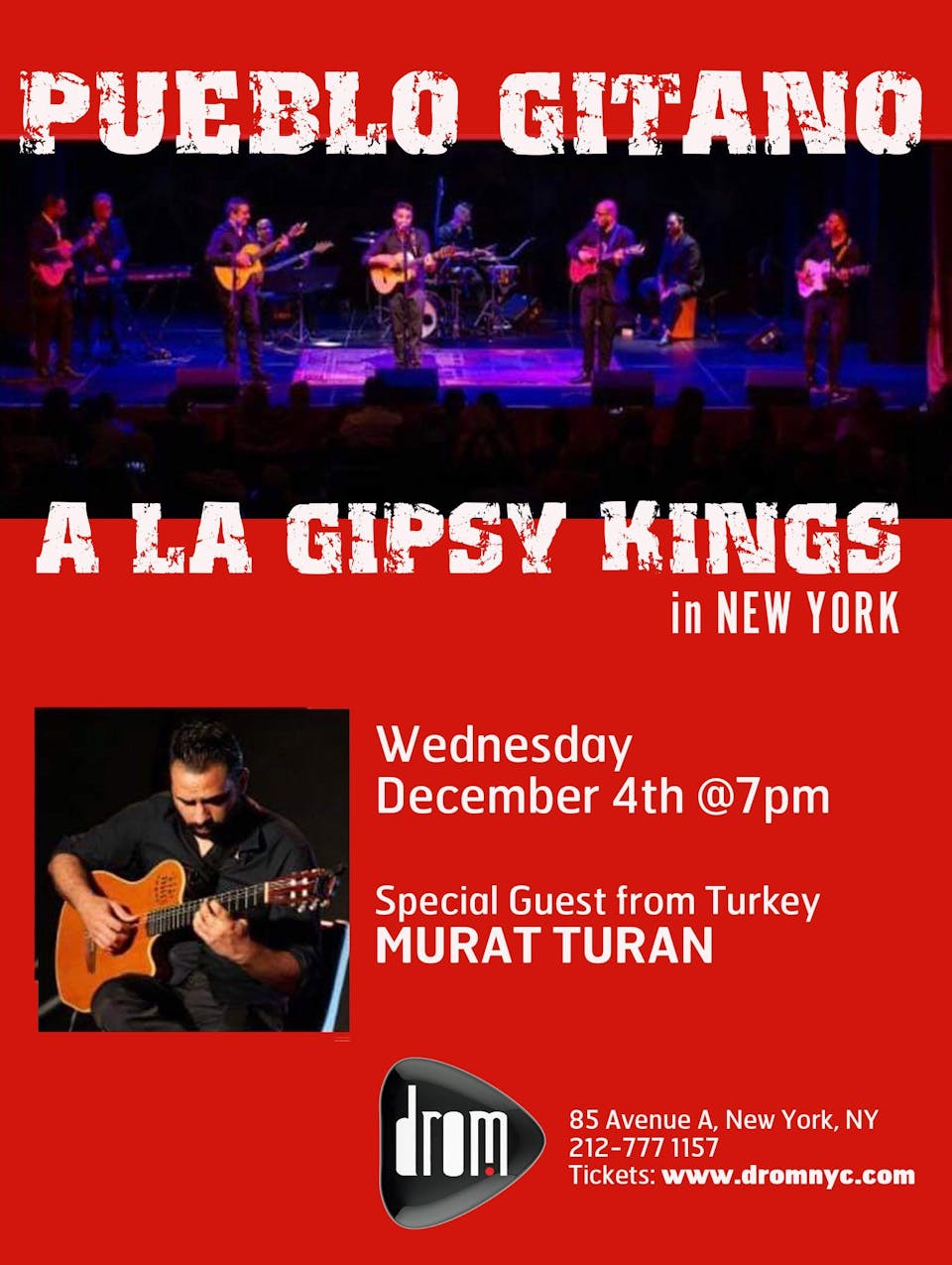 Pueblo Gitanos
Alma Chula, Gyorgy Lakatos
Pueblo Gitanos, a gypsy and latin music group from Bayonne performs LIVE at DROM in the East Village, NYC, December 4th!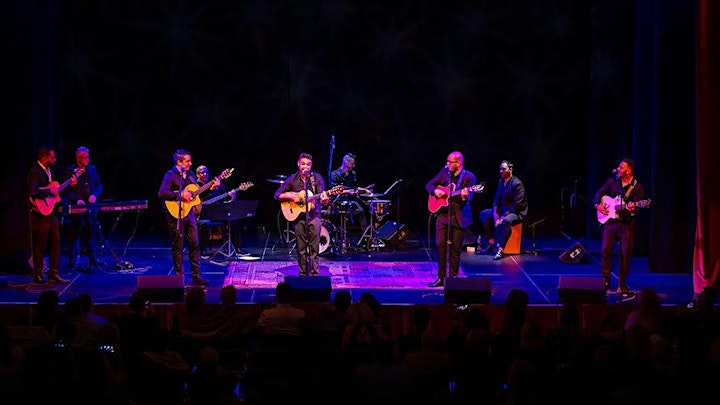 It has been twenty-five years since the Gipsy King captured the world's imagination with their self-titled debut album—a record that became a genuine phenomenon, certified gold and platinum around the globe, introducing millions of listeners to a unique, irresistible blend of traditional flamenco styles with Western pop and Latin rhythms. all the while retaining the same line-up of virtuoso musicians. Now the kids take over the band with a new energy.
Pueblo Gitano ( Gypsy town )
Pueblo Gitanos is a gypsy and latin music group from Bayonne.
The group consisted of a family structure. Three guitarists, Flamenco specialists and cousins: José on vocals, Isidro on vocals and Fredo on lead guitar. Gyorgy Lakatos lead guitar!
Alma Chula revisits Latin music and traditional gypsy music in her own way. Their universe, like their origin, is open, festive and colorful. Their first album, to be released in early summer 2016, sounds like an invitation to dance. A mix between modernity and tradition, universal music to bridge cultures and generations.
$25 in advance, $30 at door