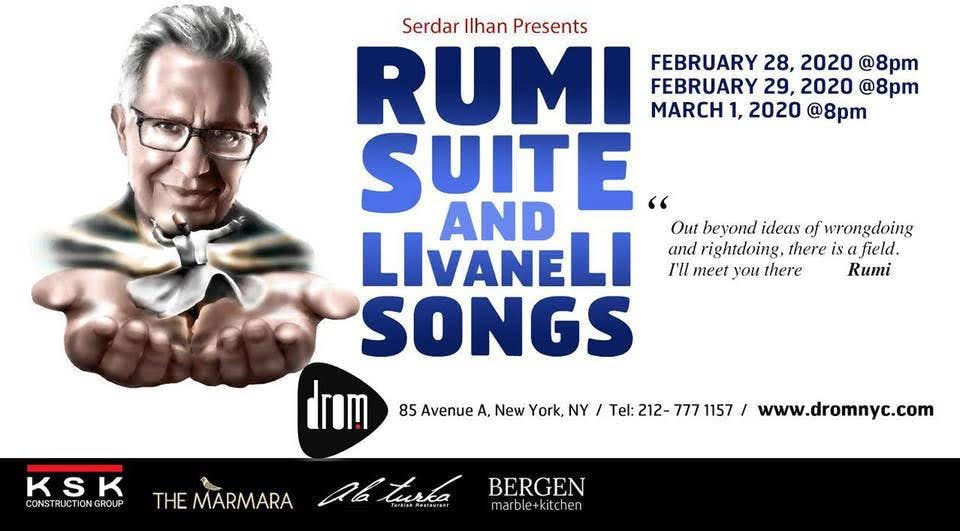 Rumi Suite and Livaneli Songs: Featuring Zülfü Livaneli
Tara Nome Doyle, New York Gypsy All Stars, Ara Dinkjian, Henning Schmiedt, Demet Sagiroglu
$60.00 - $100.00
Sales Ended
On Venuepilot
Zülfü Livaneli premieres his Rumi Suite LIVE at DROM combining Turkish music and Jazz sounds with special guests...
Saturday, February 29th Tickets
Zulfu Livaneli is a world renowned author, poet, director and musician best known in his native country of Turkey as one of the most famous singers and songwriters of the nation. His songs have been performed by many well-known names such as Joan Baez, Maria Farandouri, Mikis Theodorakis and Udo Lindenburg.
Livaneli is a man of many talents and is a person who understands what peace and prosperity means to a collective consciousness. His novel, Bliss, won the Barnes & Nobles Discovery of Great Writers award in 2006. He has collaborated with many artists, writers and intellectuals such as Arthur Miller, Elia Kazan, James Baldwin and Peter Ustinov. His works in cultural and political spaces led him to become a Goodwill Ambassador to UNESCO in 1995, a position he still holds to this day. In the past he also served a term within the Turkish Parliament, as well as within the council of Europe.
Livaneli's Rumi Suite is a bold work that delivers a message of world peace and the importance of unity through music and poetry. It is a body of work that encompasses many different issues that affect the current state of human rights has this more recent suite to accompany it, coming from an ancient older source. The suite is mostly jazz oriented; with flavors of the East and West that contains quotes from one of the world's most popular poets to this day, Rumi with lyrics such as,
"Out beyond ideas of wrong doing and right doing there is a field.
I will meet you there.
When the soul lies down in that grass the world is too full to talk about."
Livaneli's significance in Turkey, along with being the place where Rumi lived and died as a mystic, helps to fuel his motivation for the project. He is a man of his soil, and his people love as well as respect him for his contributions to the public along with the arts.
Zülfü Livaneli's Rumi Suite combines conventional Turkish music with jazz tunes will be performed by Tara Nome Doyle, The New York Gypsy All Stars, Ara Dinkjian and Henning Schmiedt. A whirling dervish will also take the stage.
In the second set of concerts, Livaneli's famous tunes will be performed by the man himself. Demet Sagiroglu, Tamara Jokic, Ahu Gural and Arda Turegun will also join the stage.
This show will remind us of the beauty of living in a community made of different backgrounds, religions and languages. It will teach us once again to love, respect and celebrate each other...
Doors 7pm, Show 8pm
Tickets $60-$100
DROM NYC
85 Avenue A, New York, NY 10009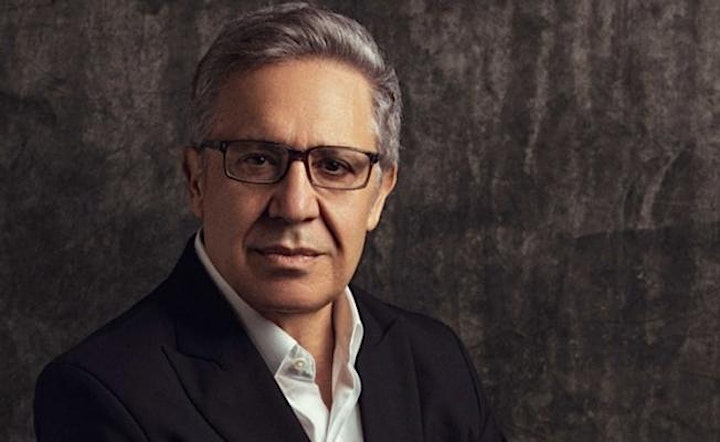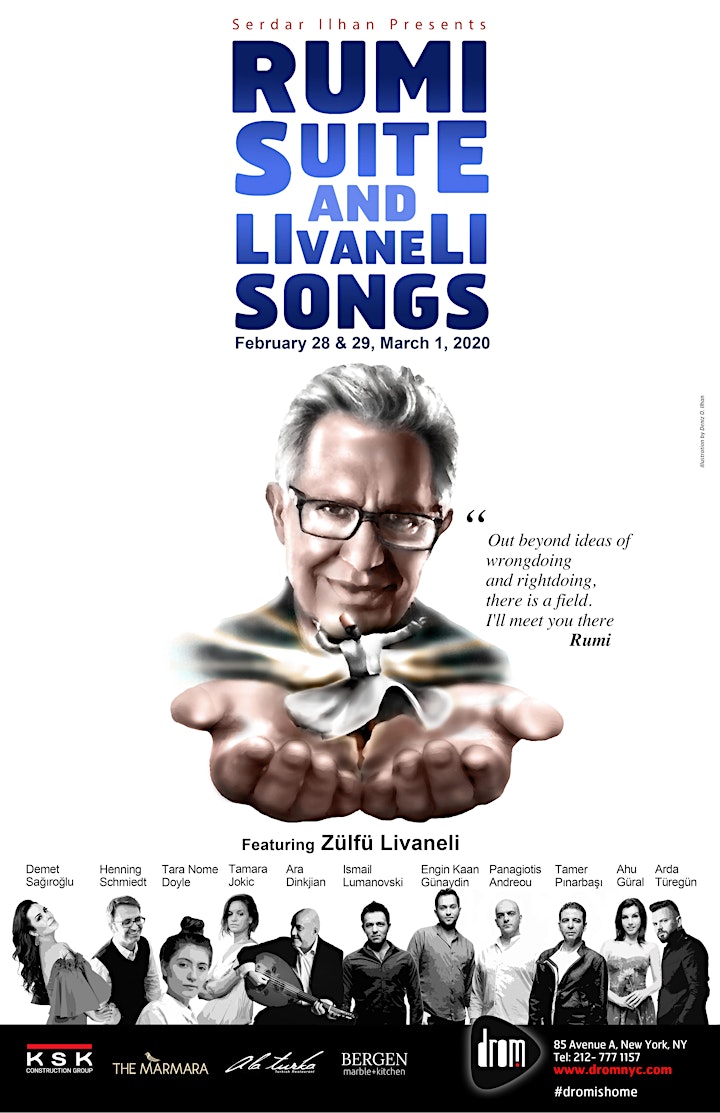 OUR SPONSORS: