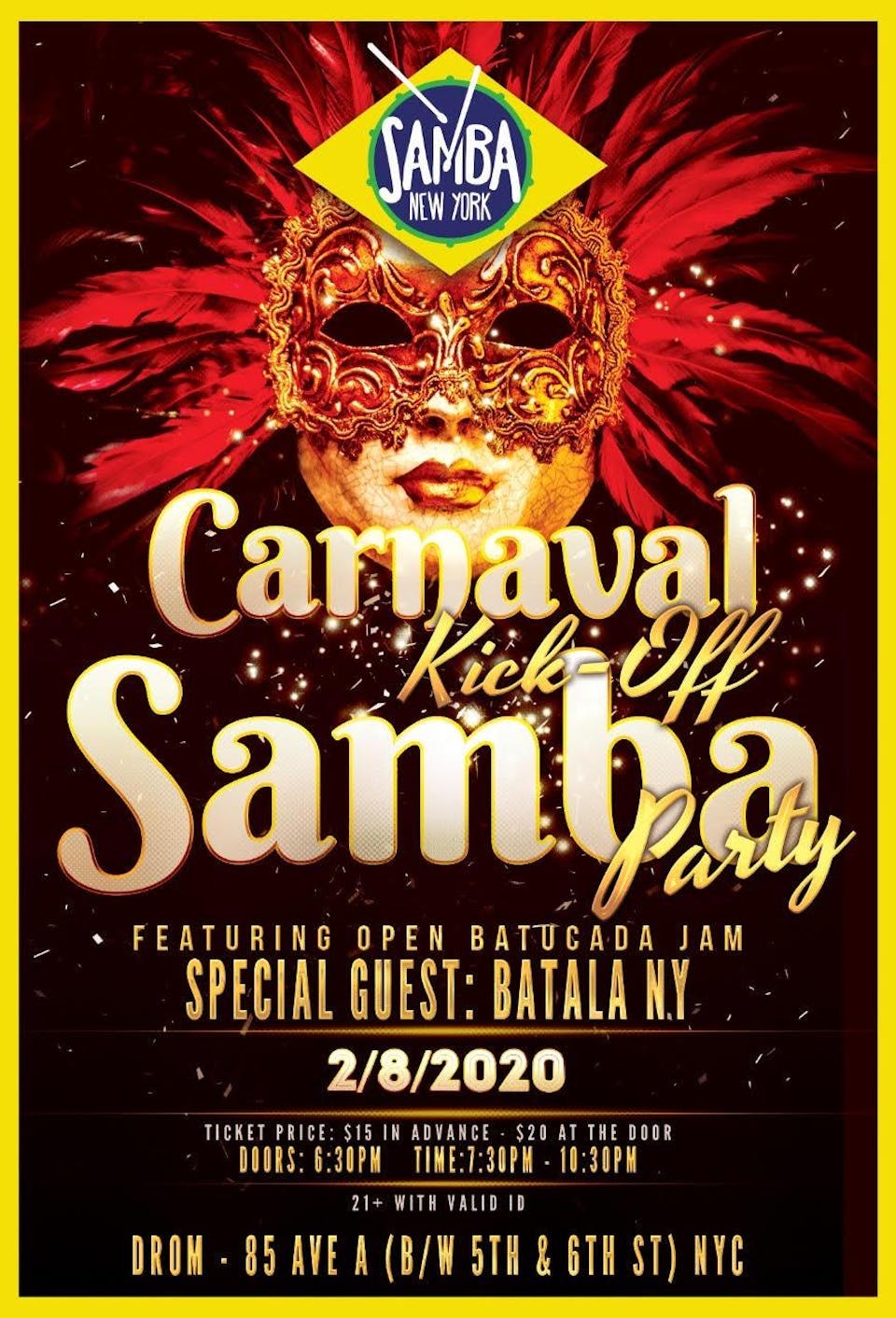 Samba New York's Carnaval Kick-Off Samba Party
Samba New York's Carnaval Kick-Off Samba Party @ DROM in the East Village, NYC!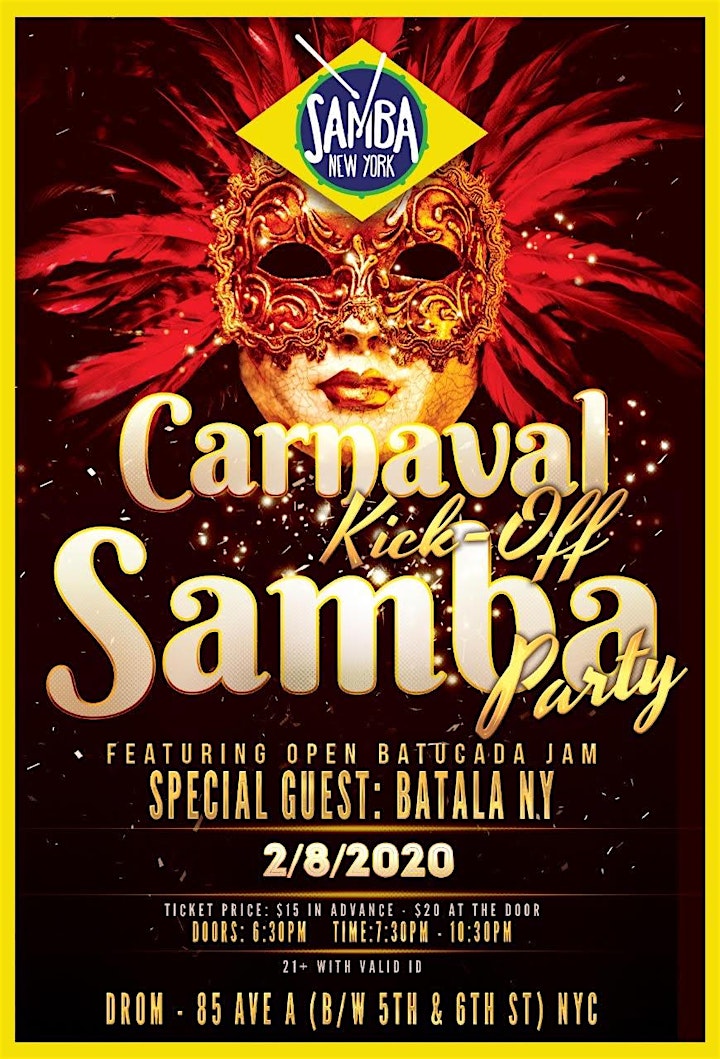 Inspired by the electrifying open samba school rehearsals that precede Carnaval in Rio de Janeiro, the "Samba Party" is a communal gathering, where Brazilian music enthusiasts share their love of samba drumming, dance, and culture in New York City. Join Samba New York! for our first Samba Party of 2020 as we kick-off Carnaval NYC-style — featuring a samba lesson by our MC, Brazilian dance master Danielle Lima; the live powerhouse rhythms of Samba New York's Bateria; special guests, Batalá New York; and culminating the night with a "batucada" jam open to anyone who brings their own samba drum!
Led by percussionist/ethnomusicologist, Philip Galinsky (Director) and Valerie Galinsky (Managing Director), Samba New York! is a world-renowned samba performance company dedicated to entertaining, educating, and uplifting people of all backgrounds with the exhilarating music and dance of Brazil. Having grown up immersed in Rio's samba world, Danielle Lima is one of NYC's foremost samba dancers, teachers, and choreographers. Batalá New York is an all-women Afro-Brazilian samba-reggae percussion ensemble that is part of a global arts project that encompasses over 30 bands around the world.
6:30PM Doors, 7:30PM Show
$15 Advance, $20 At Door
$55 Dinner & Show Special - Includes: Appetizer, Salad or Main Course, a Glass of Wine or Beer, and (1) Show Ticket. Seating is first come first served. Promotion only available through online ticket sales.