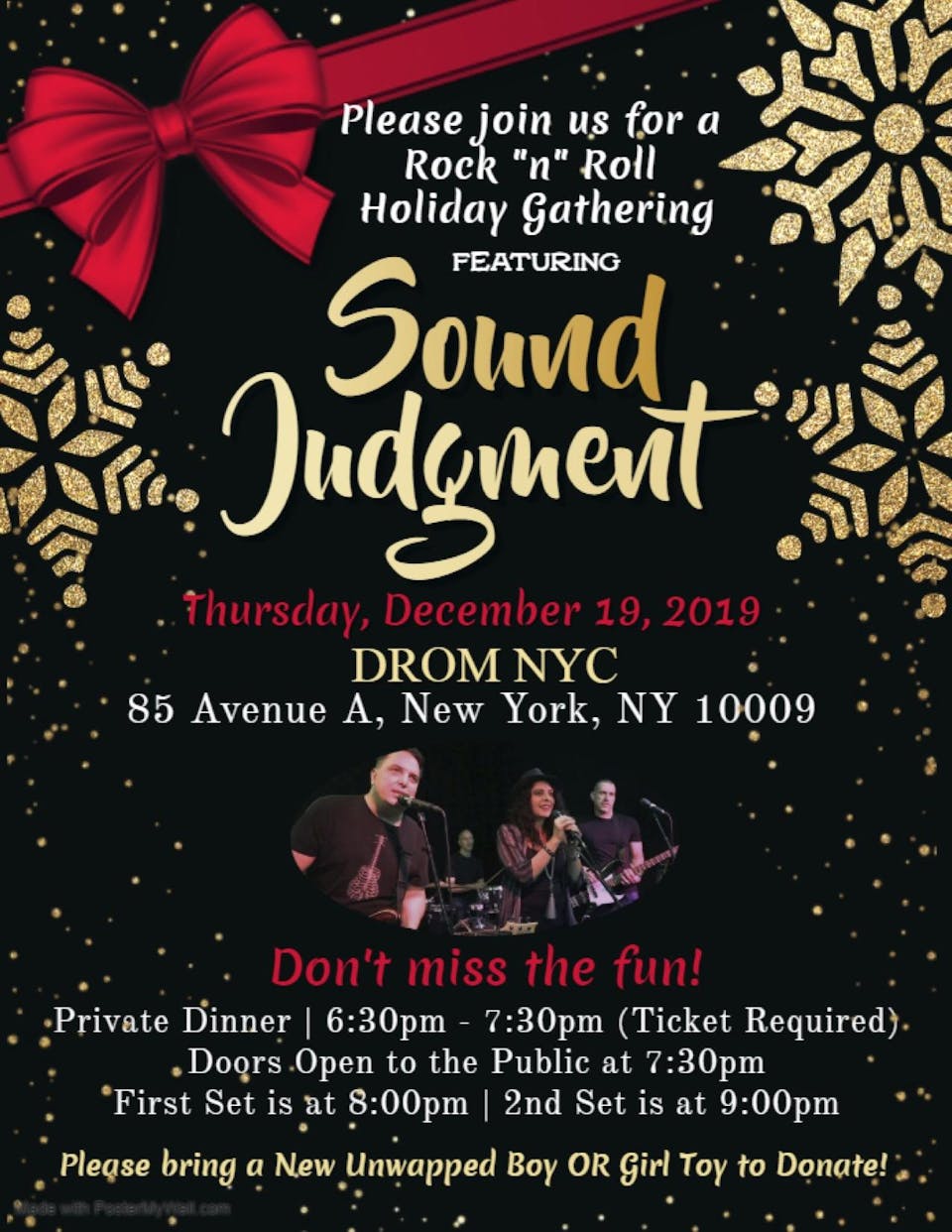 Sound Judgment performs live at Drom in the East Village, NYC!
Playing a unique fusion of hard rock classics, contemporary covers and originals, Sound Judgment was formed by accomplished musicians who bring their musical passions to the stage with high energy performances. Most of the band members are recovering lawyers and public servants used to dishing out sound judgment on a daily basis, so playing rock'n'roll is an escape that holds special appeal. The band is confident that listeners will reach a favorable verdict when "judging their sound' - and not the other way around! The foursome includes Connie Cool (Nora Constance Marino) on lead vocals, J-Rock (Jason Mischel) on bass guitar, Johnny Stixx (John Morris) on drums, and The Mattch (Matt Daus) on lead guitar.
YOU WANT ROCK? YOU GOT IT.
$10 in advance, $15 at door