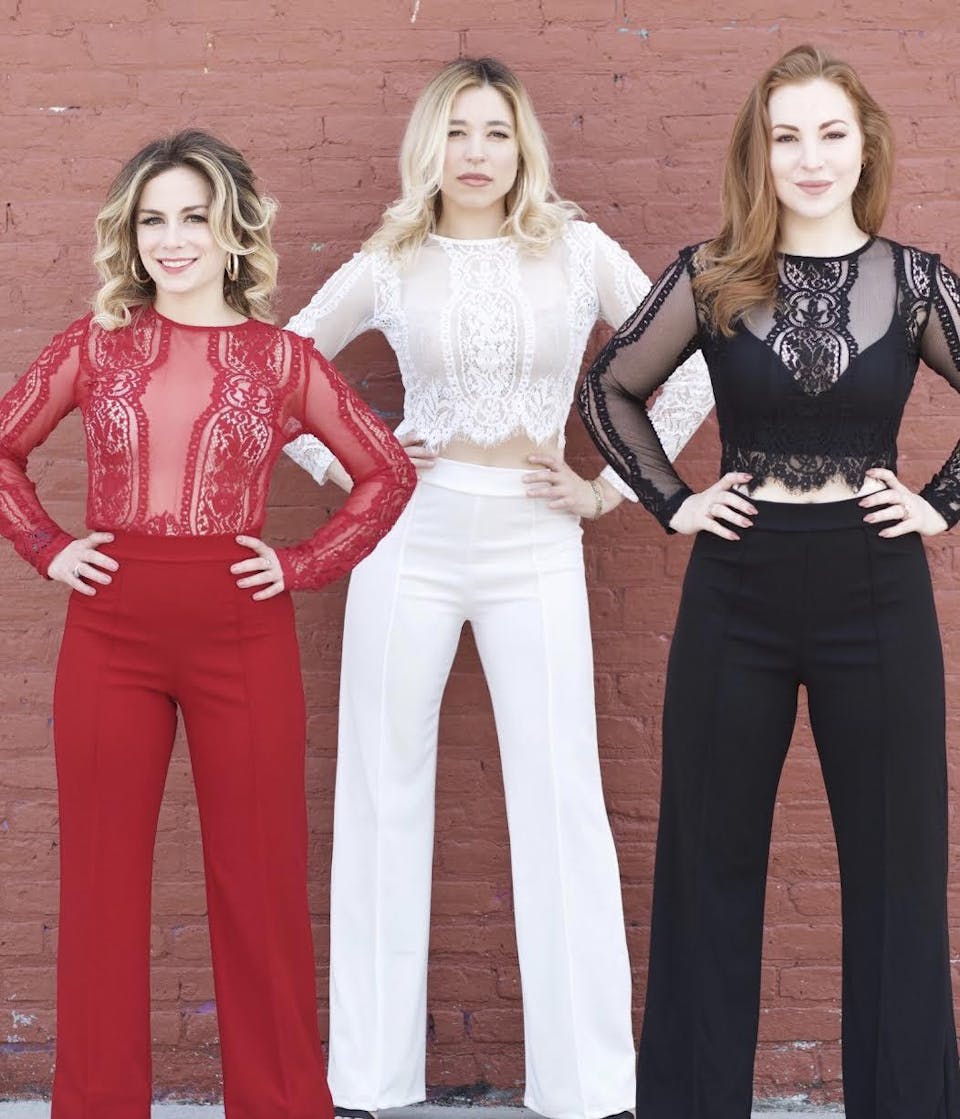 The New York Harmonics present: A Holiday Cabaret
$24.99 - $44.99
Sales Ended
On The New York Harmonics
Female vocal trio The New York Harmonics presents A Holiday Cabaret show LIVE at DROM NYC on Sunday, December 8th!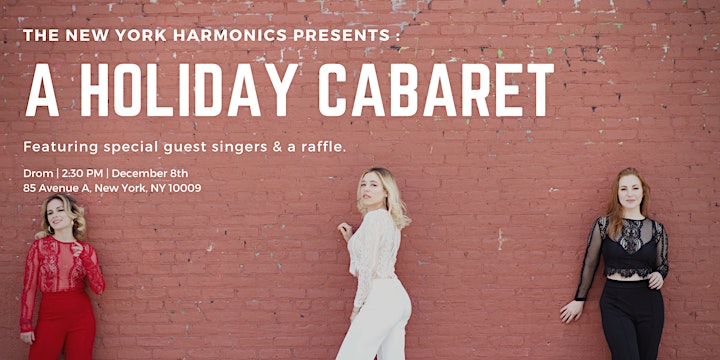 The female vocal trio would like to invite you to an afternoon of holiday cheer! With just a female piano player The New York Harmonics will perform classic female hit records along with some of your favorite holiday tunes. There will be a few other female guest singers to help set the holiday mood. And a raffle so a few lucky winners can take home a prize or two just in time for the holidays. You could be one of those winners! This is an afternoon surely not be missed!
The New York Harmonics was formed so three singers could unite to continuously unravel the science of musical sound. They perform classic records, written or sung by women, in their own collective voice. Individually these singers have spent years perfecting their craft until they each took the leap and moved to New York City. On their own they have shaped their tone, grew their songbook and performed many exciting professional gigs. Together, The New York Harmonics have produced a new vocalization, singing harmoniously in a chaotic town. They hope to continue performing together, the music they love.