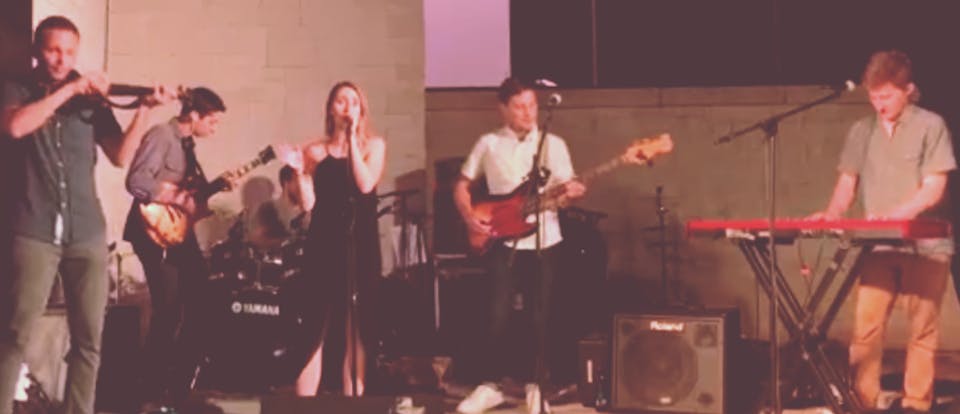 The Petty Toms perform LIVE at Drom in the East Village, NYC!
The Petty Toms are one of New York's best-loved cover bands, playing hits across eras and genres. They're known to break out everything from the Fleetwood Mac to Whitney Houston and Queen to Robyn, all in the name of getting the people of the five boroughs on the dance floor!
Established to bring as much joy to unassuming New Yorkers as possible, the Petty Toms blend a love of well-worn pop hits with a proclivity for jazz, blues, rock and funk improvisation. Their unique but recognizable interpretations of the best-loved popular music of the last five decades will leave you feeling like you've just heard some of your old favorites in a new light.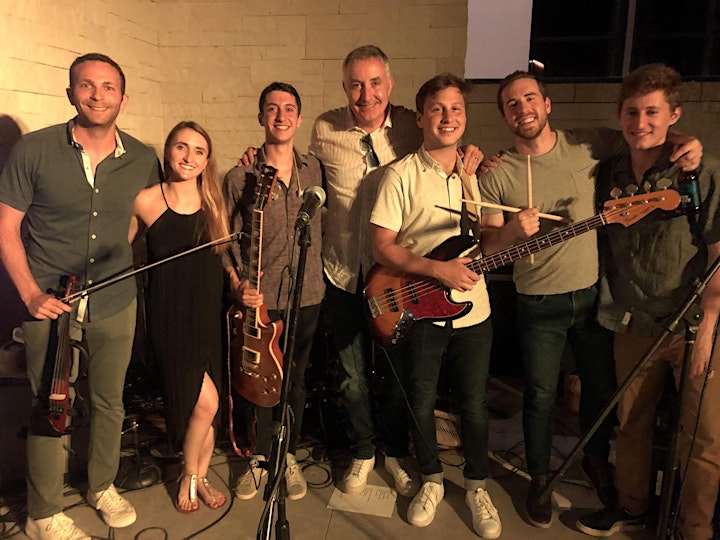 Josh Levy – Violin
London Clark – Vocals
Hannah Sears – Vocals
Kyle Bokert – Keyboard / Vocals
Tom Krane – Bass / Vocals
Alex Von Reyn – Drums / Vocals
Jesse Javna – Guitar
7pm Doors, 7:30pm Show
$5 in advance and at door until 8pm, $10 at door
$45 Dinner & Show Special - Includes: Appetizer, Salad or Main Course, a Glass of Wine or Beer, and (1) Show Ticket. Seating is first come first served. Promotion only available through online ticket sales.
#DromIsHome From jazz and rock to electronic, soul & funk to hip-hop and international music DROM prides itself on presenting fresh new sounds and introducing new talent to the always invigorating NY live music nightlife. "New York's premiere venue for world music" (Wall Street Journal) is located at 85 Avenue A between 5th St. and 6th St. in the heart of East Village and has a wide and eclectic selection of music programming throughout the week. Drom also features a bar, kitchen and lounge area in addition to the main space making it easy to scale the room depending on your occasion. From seated shows to late night DJ events, there is a little something for everyone at Drom.
DROM | 85 Avenue A, New York, NY 10009 | 212- 777-1157
JOIN FRIENDS OF DROM for 10% off shows, food, beverages and more!