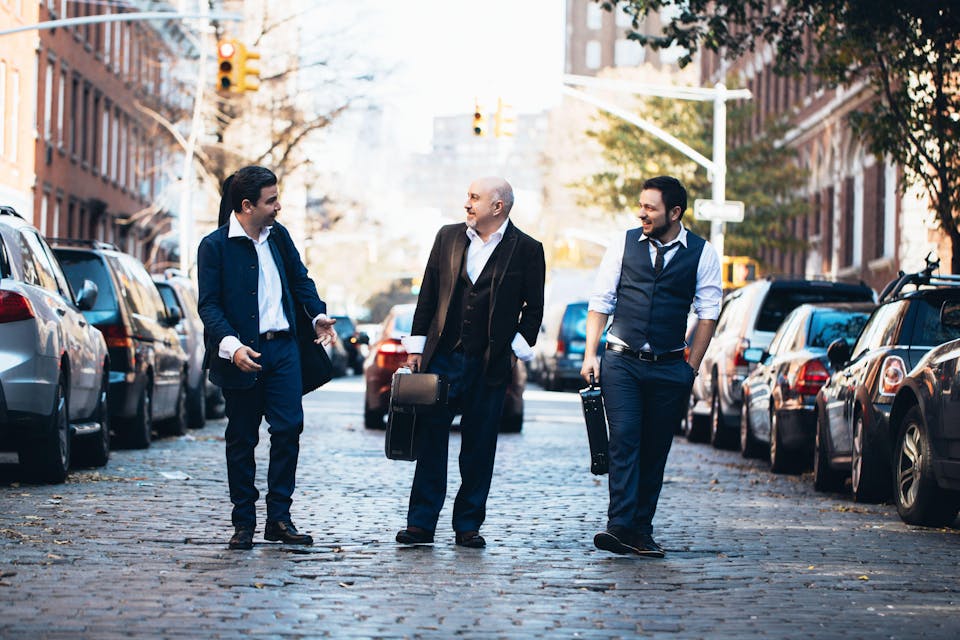 Microtonal modes and improvisation of the Middle East, The Secret Trio performs LIVE at DROM in the East Village!
THE SECRET TRIO is made up of three astounding musicians, Ara Dinkjian (oud, a fretless lute), Ismail Lumanovski (clarinet) and Tamer Pınarbaşı (kanun, a 76-string zither), who came together to create a new type of chamber music, combining the elements of sound, texture and rhythm with new and interesting approaches to their instruments. They perform original pieces and traditional melodies that fuse the microtonal modes and improvisation of the Middle East, dance beats of the Balkans, and elements of jazz, rock, classical and world music. The delicate harmonies, rapid-fire synchrony and intricate counterpoint developed by a trio of musicians with separate roots in Armenian, Turkish, and Macedonian Roma music are extraordinary. By inventing new ways to play percussively on fundamentally melodic instruments, the ensemble, full of rhythm and drive, harmony and counterpoint, never sounds like only three instruments.
The Secret Trio has recorded two CDs (Soundscapes and Three Of Us), and has performed in eight countries.
Doors at 8PM, Show at 8:30PM
$15 in advance, $20 at door
$55 Dinner & Show Special - Includes: Appetizer, Salad or Main Course, a Glass of Wine or Beer, and (1) Show Ticket. Seating is first come first served. Promotion only available through online ticket sales.