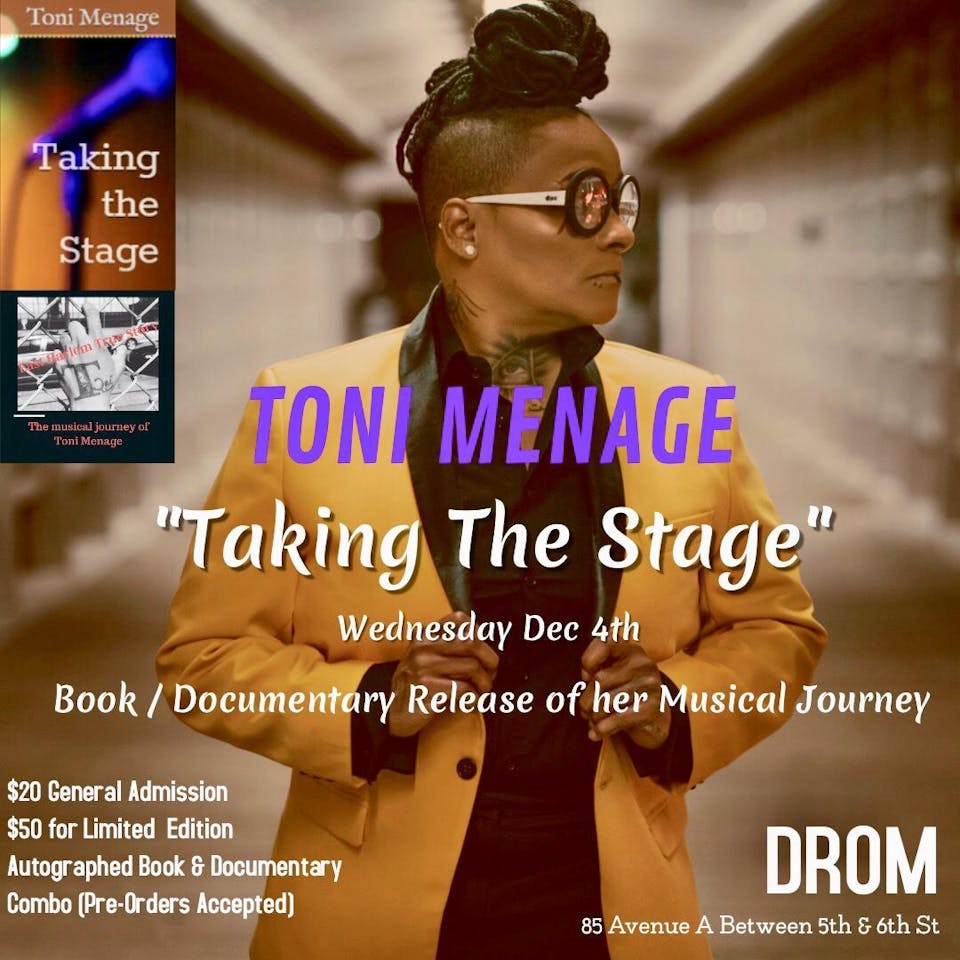 SODISRESPECTFUL! Presents
Toni Menage "Taking the Stage" Book & Documentary Release Party
Toni Menage hosts "Taking the Stage," a Book/Documentary Release Party of her musical journey; SODISRESPECTFUL! performs live at DROM NYC.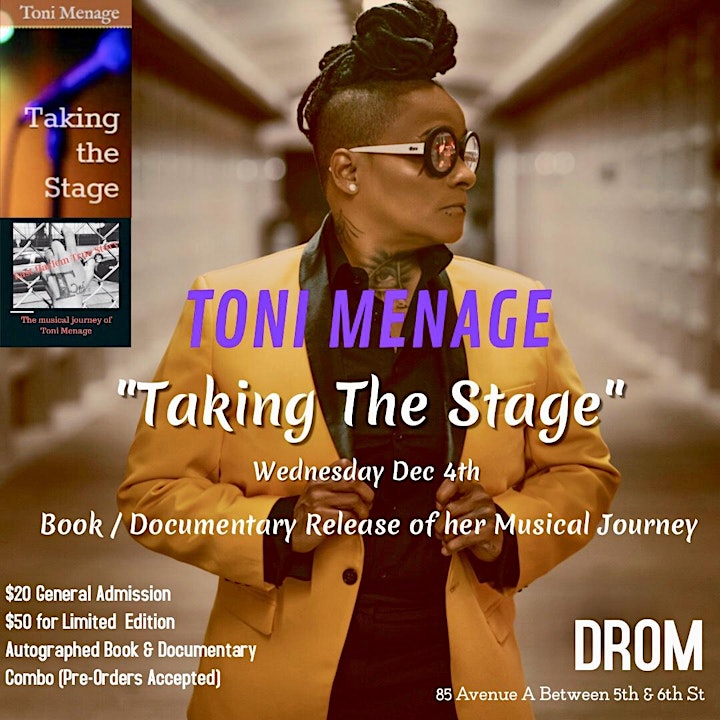 Menage Works Inc Presents: "East Harlem True Story" & "Taking the Stage" Release Party.
Come join author and executive producer Toni Menage for the release of her guide on how to navigate the music industry. In addition there will be a viewing of her music documentary that will take you through her personal musical journey. There are testimonials from many of the faces you know and love.
$20 General Admission & At Door
At this exclusive event attendees will be able to purchase the limited edition package of the physical signed book and a custom flash drive with the documentary before they go to streaming. Exclusive Packages are $50.
The night will finish with a live performance by SODISRESPECTFUL! You don't want to miss this! We are looking forward to seeing you there.