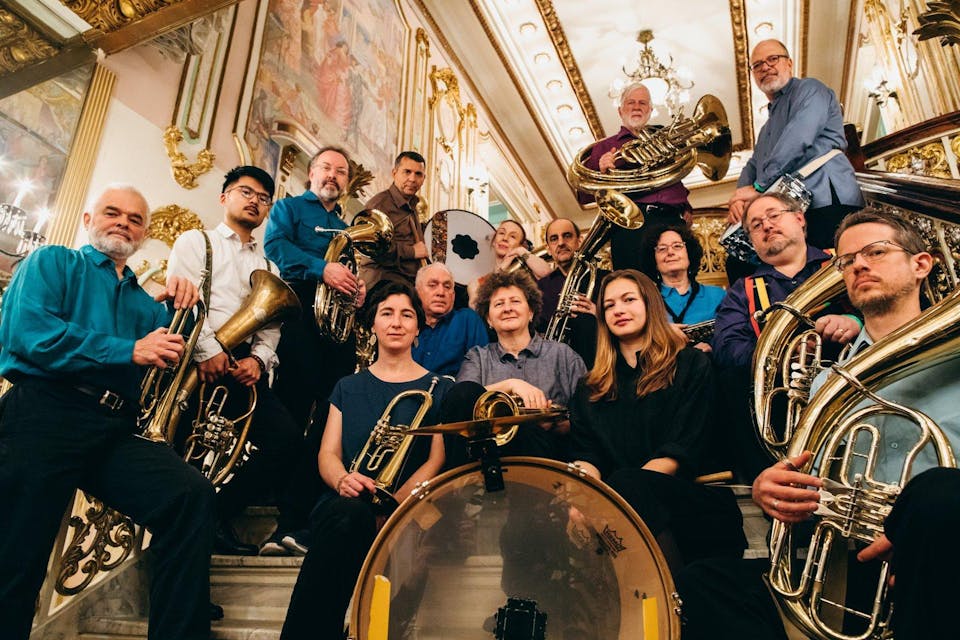 Zlatne Uste & Novi Hitovi perform LIVE at Drom in the East Village, NYC!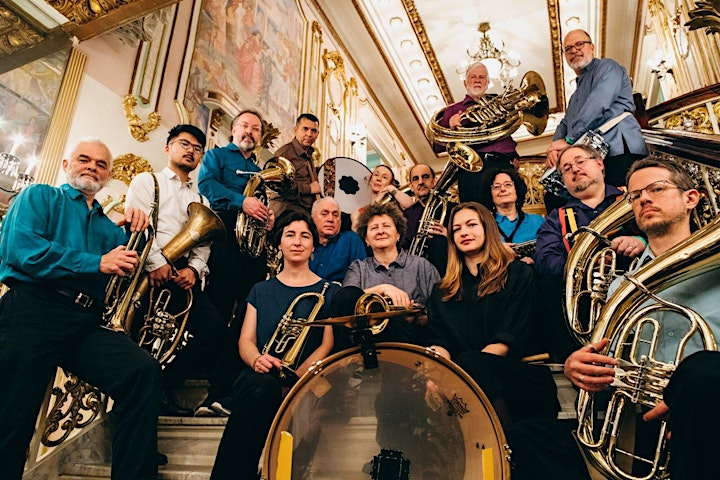 From Kolos to Kusturica, experience the rich sounds of driving Balkan brass. Zlatne Uste (Golden Lips) is an internationally known group of American-born musicians playing traditional music of the Balkans, primarily representing Serbian, Macedonian, Bulgarian and Romany (Gypsy) traditions. Four-time invited guest at the Dragachevo Brass Festival in Gucha, Serbia, the 12-piece band is among the foremost presenters of traditional Balkan dance music in the United States. Each year Zlatne Uste hosts and produces the Golden Festival, New York's biggest and best Balkan music festival with an astounding 40 or more bands and something for everyone.
Novi Hitovi ("New Hits") is a brass band from New York City specializing in Macedonian/Serbian Romani and Turkish party music. Founded in 2017, the group has shaken the dancefloors at venues such as Engine Room (Times Square) Zlatne Uste's Golden Festival, and the EEFC's Balkan Camp each year, collaborating with master musicians such as Demiran Cerimovic and Nizo Alimov, and growing in strength, size, and musicality. As it stands now, the group is roughly 10 members, led by trumpeter and midhorn player Aaron Kisslinger, and including drummer Matt Moran (Slavic Soul Party!), clarinetist Ersan Mamudoski (Elem All Stars), saxophonist Tano Brock (Sarma Brass Band, Zlatne Uste), Dan Schelifer (What Cheer? Brigade) and a handful of other all-star musicians. Each member brings a unique flavor, crafting a sound that respectfully draws on the various musical traditions of Roma in the Balkans and Turkey while innovating and infusing elements of Popular music in the United States and abroad.
7pm Doors, 7:30pm Show
$15 in Advance, $20 At the Door
$55 Dinner & Show Special - Includes: Appetizer, Salad or Main Course, a Glass of Wine or Beer, and (1) Show Ticket. Seating is first come first served. Promotion only available through online ticket sales.
Tickets for any DROM show are non-refundable; they cannot be re-issued or re-used unless the show is canceled. This is our policy with the ticketing provider whom we partner with. Please do not call us for a refund or date exchange for any ticket.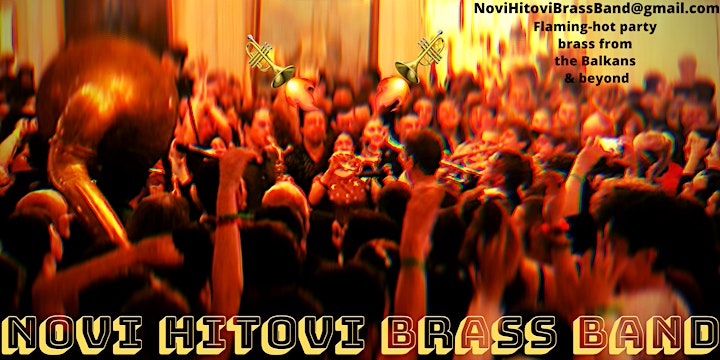 #DromIsHome From jazz and rock to electronic, soul & funk to hip-hop and international music DROM prides itself on presenting fresh new sounds and introducing new talent to the always invigorating NY live music nightlife. "New York's premiere venue for world music" (Wall Street Journal) is located at 85 Avenue A between 5th St. and 6th St. in the heart of East Village and has a wide and eclectic selection of music programming throughout the week. Drom also features a bar, kitchen and lounge area in addition to the main space making it easy to scale the room depending on your occasion. From seated shows to late night DJ events, there is a little something for everyone at Drom.
DROM | 85 Avenue A, New York, NY 10009 | 212- 777-1157
JOIN FRIENDS OF DROM for 10% off shows, food, beverages and more!